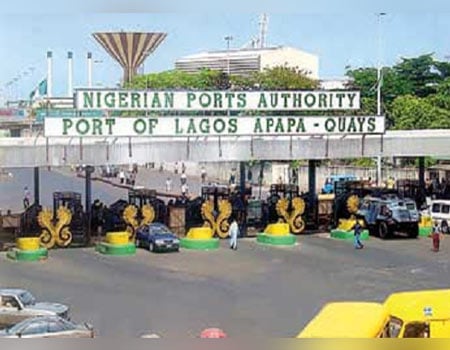 The Nigerian Ports Authority (NPA) on Thursday said that it was discharging four vessels that shipped in Petroleum Motor Spirit (PMS) while nine others were waiting to berth.
Mr Ibrahim Nasiru, Principal Manager, Corporate and Strategic Communications of NPA, who disclosed this to newsmen in Lagos on Thursday, said that the mother vessels normally discharge products at Atlas Cove, from where the products are supplied to other tank farms.
According to him, "Discharge is ongoing. They are doing four now as I am talking to you and nine vessels are waiting to berth. The ones that are discharging are the ones we say have arrived; the other nine we are expecting are yet to berth.
"Most of them are bigger tankers that normally discharge at Atlas Cove. From there, they now distribute to these bulk oil plants, Apapa New Jetty and others."
When reminded that the NPA shipping position, which is the official position of arriving ships, the products they are conveying, when to expect such vessels and so on, shows that only two ships as at Thursday were laden with PMS, Nasiru said that the shipping document was not updated.
"No, the shipping position is not updated for now. But what I am telling you now is what I am getting right from the source, that is the Harbour Master," Nasiru stated.