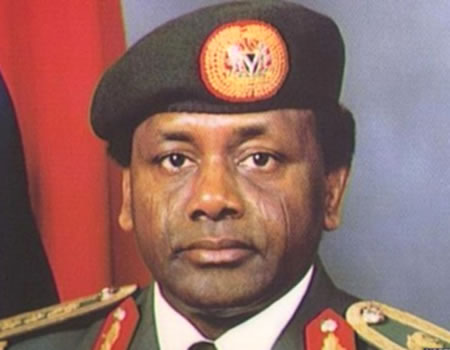 The Peoples Democratic Party (PDP) has charged President Muhammadu Buhari to make public, names and photographs of all those involved in the handling of repatriated $322 million following what it said were revelations that it was being siphoned by "leaders of the All Progressives Congress (APC) and the Presidency cabal."
The party said on Sunday that
President Buhari should do so to show his transparency as well as to enable Nigerians know and see the faces of those superintending over the stealing of the repatriated fund under the guise of sharing it to the 'poorest of the poor'.
The opposition party in a statement issued in Abuja by Kola Ologbondiyan, its National Publicity Secretary, also challenged President Buhari to order the Attorney General of the Federation (AGF) as well, to make public, the APC interests who own the consulting firm reported to have been paid billions of naira as consultancy fees for the "sharing" of the money, which was not also passed through the constitutionally required approval of the National Assembly.
ALSO READ: PDP demands Adeosun's sack over alleged NYSC certificate forgery
It noted that President Buhari needed to note that Nigerians "are utterly dismayed that having hitherto postured as a supporter of the 'Talakawa' and man of integrity, he has taken no steps against this bare-faced atrocity where over 90 per cent of supposed beneficiaries of the repatriated fund are phony names supplied by fraudulent officials of his government."
PDP added: "Nigerians are completely at a loss on why President Buhari always fail to take bold steps to expose and deal with corrupt and sharp practices by his appointees and leaders of his APC, even when such nefarious acts are directly against the less-privileged citizens already suffering the harsh economic realities of his administration.
"Since this issue was raised and the PDP called for a legislative scrutiny, the Federal Government and the APC have kept mum, perhaps, thinking that by their silence, it will be swept under the carpet like others in the past.
"However, let the APC and the Presidency be informed that Nigerians want to know the details of all those involved in the sharing, the details of the consultants; who authorized the consultancy, the scope of work of the consultancy firm as well as the terms.
"Mr President should therefore not stand aloof on this matter like others before it because it directly concerns the people.
"The impunity, stealing and corruption under his administration have reached the rooftop and must be brought to check, before the nation suffers an irreparable hemorrhage."