Over 16,000 goats, ruminants for vaccination in Ogun
•Govt begins usage of sawah eco-technology for dry season rice harvest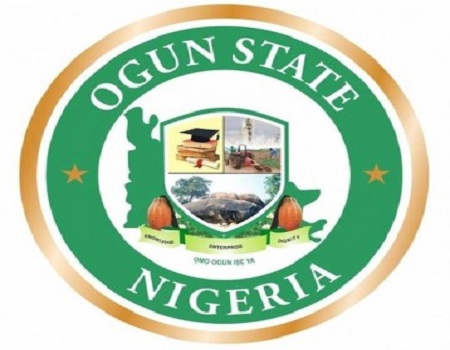 In a swift response to combat loss of livestock due to ravaging Peste Des Petis  Ruminants, otherwise called goat plague, Ogun State Government has commenced vaccination of animals against the outback of the disease.
Flagging off the ceremony at Imala, Abeokuta-North Local Government, Commissioner for Agriculture, Dr Adeola Odedina said Ogun State Government was ready to do the needful at ensuring massive provision of food and other agricultural productions in spite of outbreak of animal diseases, COVID-19 and unfavourable climate change.
Odedina, described goat plague as a highly contagious ruminant disease that has no cure, hence the need to take preventive step at combating the disease via vaccination at Imala being one of the largest producers of beef in the State, promising to extend same to other Local Government Areas as government targets 16,000 vaccination in 2021.
"As a responsive government, we must do all in our power to ensure food availability and security; while promoting profitable agribusinesses that provide jobs and contribute to the economy of the State. This activity is in line with our renewed focus on nutrition and nutritious food by ensuring livestock protein components are affordable and not threatened", he said.
The Commissioner enumerated high fever, sores in the mouth, diarrhoea, pneumonia and high mortality as the effect of goat plague, imploring livestock farmers to quickly report any case of outbreak to the nearest Vetrenary Clinic across the State for prompt intervention to curtail the spread.
Earlier in his palace, the Omola of Imala Oba Moses Adegboyega  Olabode thanked Ogun State Government for the intervention which he said would preserve their livestock against outbreak of diseases.
He noted that Agriculture was the mainstay of Nigerian economy which should not be washed aside, encouraging youths to shun idleness and embrace profitable agricultural venture as arable land for all types of farming abound in the state.
Speaking on behalf of other beneficiaries, the duo of Abiona Salimatu and Rebecca Fagbenro, appreciated the Government for the gesture, saying the exercise will ensure the breeding of healthy animals that will further guarantee  their pofitability.
Meanwhile, the state government alongside the National Centre for Agricultural Mechanization (NCAM), has flagged off Rice harvest mechanically cultivated using the SAWAH Eco-Technology for Rice Farming (SERIF).
Recall that the state government and NCAM, established the  technology- driven intensive Rice production and Mechanisation demonstration farm, in November last year, with the aim of training small holder farmers and  youths, to grow rice all year round, taking advantages of natural resources like swamps and streams.
Performing the Flagg off at Sawonjo, Yewa North Local Government, the Governor, Prince Dapo Abiodun maintained that the exercise was afurther demonstration of  his administration's resolve to walk its talk in promoting Rice Value Chain in the state.
Represented by the Commissioner for Agriculture, Dr Adeola Odedina, Abiodun assured that his administration would continue to accord high premium to agriculture leading to food security, reiterating that in 2020, the state government facilitated linkage for  3,721 Rice Farmers to funding opportunities, inputs, among others.
"We affirm our resolve to fund climate smart Agriculture to enable our farmers integrate technology with the abundant natural resources, to grow crops all year round- to defeat negative effects of climate change and hunger, while providing jobs and ensuring that our host industries run well, and thus keying into the Diversification Agenda of the Federal Government, which is also a global direction in managing the changing dynamism of Governance and Economic Integration", he said.
Also speaking, the National Coordinator, NCAM, who trained the farmers, Yinka Ademiluyi said, the State Government's support accorded NCAM suppases that of other Geo-political Zones in Nigeria, expressing optimism that the farmers would realise maximum yields and profits based on SAWAH technology they have been exposed to.
Ademuluyi enlightened that SAWAH Eco-Technology was a Japanese model for rice Farming which increases yield optimally through bunding and the use of inlet and outlet connecting irrigation and drainage, adding that, it enhances effective water control and management, improve the efficiency of fertilizer among others.
The Chairman Yewa-North Local Government, Mr Bankole Babatunde David commended the State Government for siting the demonstration farm in his domain, describing the state Governor as a man of his words.
YOU SHOULD NOT MISS THESE HEADLINES FROM NIGERIAN TRIBUNE
INEC Lists Five Challenges Ahead Of 2023 Elections
AS politicians step up horse-trading ahead of subsequent elections, the Independent National Electoral Commission (INEC) has listed five main areas of likely challenges…
Who Succeeds IGP Mohammed Adamu?
As the February retirement date of the incumbent Inspector General of Police (IGP), Mohammed Adamu draws near, there are varying permutations on who steps in as the new police boss. SUNDAY ADEPOJU writes on the suspense over the…
After Two Years, Daddy Freeze Apologises To Bishop Oyedepo
Daddy Freeze whose real name is Ifedayo Olarinde has apologised to Bishop Oyedepo who is the presiding bishop and founder of Living Faith Church aka Winners Chapel…