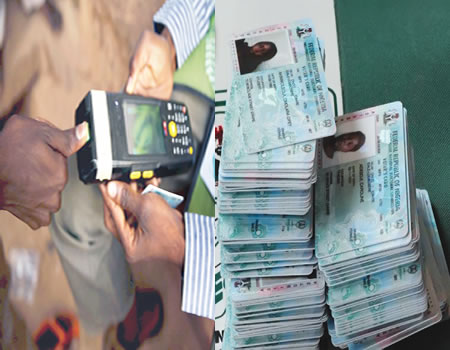 THE European Union (EU) has vowed to focus on the possibility of vote buying by desperate politicians in today's governorship election in Osun State with a view to ensuring the credibility and sanctity of the exercise.
Addressing a press conference on Friday in Osogbo, the EU Ambassador to Nigeria, Mr Ketil Karlsen, said the international body's resolve to keep watch on vote buyers and sellers was informed by the escalation of vote buying which characterised the last governorship election in Ekiti State.
Describing vote buying as a fraudulent activity around polling units and other areas, Karlsen said the EU was on the ground for today's exercise with 98 diplomats from Germany, United Kingdom, Denmark, Spain and other European countries.
ALSO READ: Suffering from ulcer? Try watermelon seeds
"We have been here for a couple of days. We have met INEC, candidates, party and traditional rulers, most especially the Ooni of Ife, clarifying that as diplomatic observers, we want to restate that we are not here to promote any candidate and party.
"We are here to support democracy as the only way to sustain developments   in Nigeria. We hope to see a free fair and credible tomorrow. INEC is improving and doing a lot of work. There is nothing like perfect election anywhere in the world. Building on what we saw in Ekiti, we would keep an eye on vote buying.
"Our focus would also be on the privacy of voters, access to people with disabilities to vote would also be our focus. EU is considerably committed to democracy in Nigeria. What we hope to see tomorrow is credible election and demonstration of capability of INEC to run 2019 general election."