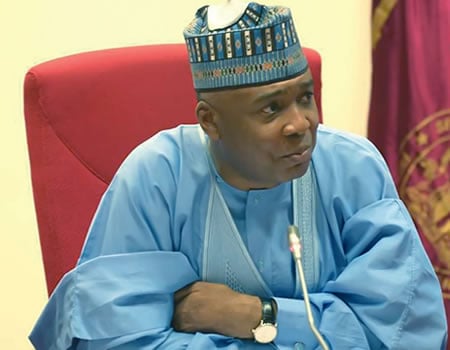 FORMER gubernatorial aspirant on the platform of the Peoples Democratic Party (PDP) in Osun, Hon Adejare Bello, on Wednesday said the outcome of the intervention of the Senate President, Dr Bukola Saraki and Senator David Mark in the internal squabble in the main opposition party would determine his next political move.
However, Bello, who is a former Speaker of the Osun State House of Assembly hinted that his supporters in Ede North and Ede South local governments area of the state were threatening to dump the PDP for the ruling All Progressive Congress (APC).
Making these disclosures during a telephone interview with the Tribune Online in Osogbo, he said the leadership and the stalwarts of the APC in Osun, including the party's governorship candidate, Mr Gboyega Isiaka Oyetola were mounting pressure on him to dump the PDP.
Speaking against the backdrop of speculation that he had defected to the APC, he said "my supporters across the state, in Ede North and South local governments, in particular, are saying they want to leave the party. It is not me.
When asked on his likelihood of dumping the PDP, Bello stated that "it depends on the arrangement of people coming from Abuja, I mean the Senate President, Dr Bukola Saraki and Senator David Mark.
They supposed to have come last week Friday, we wouldn't know what caused the delay. We would wait for them.
According to him, "virtually all the governorship candidates of all the political parties have come to my house except one. The leadership of the parties have been coming to me, including the APC wooing me to their parties.
Oyetola was in my house, the standard bearer of the ADC, Alhaji Fatai Akinbade was in my house and my boss and former Governor Olagunsoye Oyinlola also came to my house".