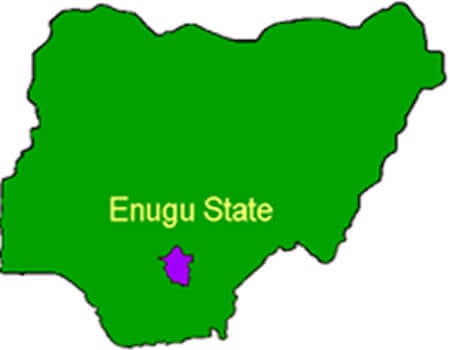 OPPOSITION Political parties under the auspices of Enugu Coalition Group has called for the postponement of the November 4, 2017 local government election, alleging plot by the State Independent Electoral Commission (ENSIEC) to manipulate the poll in favour of the ruling Peoples Democratic Party (PDP) in the state.
Addressing a press conference in Enugu on Monday, the Leader of the Coalition and State Chairman of Hope Democratic Party (HDP), Chief Adolis Igwe, further alleged that disqualification of over 17 chairmanship and 71 councillorship candidates of the All Progressives Congress (APC) in the state, Green Party of Nigeria (GNP), All
Progressives Grand Alliance (APGA), among others, negated the principle of fairness and justice.
The call for the postponement of the local government poll came barely 24 hours, the state chairman of APC, Dr Ben Nwoye called on ENSIEC chairman, Chief Mike Ajogwu to resign his position for allegedly caving in to the pressure from PDP in the state.
Igwe while displaying a publication by ENSIEC containing a list of disqualified candidates, alleged that candidates in them party's strongholds were mostly affected.
He further contended that even though ENSIEC has no right to disqualify any party's candidate once presented by the party, and wondered why the disqualification should be selective as no candidate of PDP in the 17 council areas and 260 electoral wards was affected.
Earlier, Dr Nwoye had told reporters,  "APC once more reaffirms that ENSIEC is a creation of Section 197 of the 1999 Constitution (as amended) with its powers stated in paragraph 4 part 2 of the third schedule to the constitution. The powers given to it therein does not include the power to disqualify any candidate.
"Now sensing the prominent presence of APC in some areas, they decided to disqualify candidates in areas where APC has a comparative advantage.
"A cursory glance and to mention a few; Udi-Agbudu Ward, target Chief Sullivan Chime; Eke Ward, target Mr Osita Okechukwu; Obinagu Ward, target National Vice Chairman South East, Emma Eneukwu; and Aguobu Owa, Eziowa Ward 2, target Barr. Joe Mamel.
"Aninri LGA, Area 7 Councillorship candidates, target Group Captain Joe Oji (retd). The irony of it is that no single PDP person has b3n disqualified, which means that in the judgement of ENSIEC Chairman, Mr Ajogwu, SAN, they are all saints."
The APC chairman said that the party had summoned crucial stakeholders meeting for Sunday evening to appraise the development and decide on the next line of action, noting that the party had already assembled lawyers who are critically looking at the legal options.
He said that the party's call for the resignation of ENSIEC boss, Ajogwu was predicated on the fact that he, along other members of the commission were card-carrying members of PDP and that there was a lawsuit against him.
A list of qualified and disqualified candidates published by ENSIEC at the weekend shows that Ezeagu LGA had the highest number of disqualified councillorship candidates of APC with 15.
Udi LGA, where former Governor Chime, DG VON, Okechukwu; Minister of Foreign Affairs, Geoffrey Onyeama and National Vice Chairman South East of APC, Eneukwu hail from, suffered second highest disqualification of nine councillorship and one chairmanship candidates.
Enugu North and Uzo Uwani LGA followed with eight councillorship candidates each.
Others are; Oji River, seven; Aninri, seven; Awgu, five; Enugu South, three and Nkanu East, four, among others.