Ogun Traditional Rulers (Installation and Burial Rites) Bill: Obas say it is undue interference, desecration of culture
•Insist modernity should not destroy culture
The attempt by the Ogun State House of assembly to review the tradition of installation and burial of kings through the Ogun State Traditional Rulers (Installation and Burial Rites) Bill 2020 seems not to be acceptable to many within the traditional institution. YEJIDE GBENGA-OGUNDARE reports
Culture and tradition are a part of human existence and have been a part of daily life, especially in traditional African society for long. In the Yoruba community, traditional institutions are a deep core of the culture as traditional rulers are the custodian of the culture of the people.  Indeed, it has been argued that the institution of traditional rulers is an enduring part of the cultural heritage due to their critical role as the custodian of culture and traditions.
In recent times, there have been calls that traditional rulers be given constitutional roles as the culture is a key part of the national consciousness of the people which should not be discarded for whatever reasons because successful democracies are said to be built on historical experiences that are peculiar to individual nation.
There is an argument that traditional rulers be given constitutionally recognised roles on the grounds that in a country with various ethnicities and general distrust like Nigeria, the office of traditional rulers plays a unique role in maintaining peace. This is because traditional rulers, due to their strategic position in the maintenance of law and order in their respective domains and their role as custodians of the culture and tradition of their people, have what it takes to be given core responsibilities.
It is, therefore, an issue that created mixed feelings last week when in the midst of people advocating constitutional roles be given to traditional rulers, the Ogun State House of Assembly is working on a bill to change some aspects of the tradition that is the core of traditional institutions.
The bill entitled the Ogun State Traditional Rulers (Installation and Burial Rites) Bill 2020, is presently before the Ogun State House of Assembly and last week, it scaled through the second reading before the Assembly.
The bill seeks to modernise the mode of installation and burial of obas in their respective domains and if it scales through and is signed into law, the core of installing a king in Yoruba land which includes seclusion popularly called Ipebi in Yoruba culture, will be eradicated.
This appears strange to many as it is given in Yoruba land that for any king to ascend the throne of his fathers, he must enter the Ipebi for a period of time which varies from one domain to the other, depending on the laws of these repective domains. The stay in the Ipebi is to undergo special orientation and other traditional rituals which is a prelude to the official installation as king.
The proposed bill which is sponsored by the member representing Ogun Waterside State Constituency at the Assembly, Hon. Akeem Balogun and seconded by Akeem Amosun, is to allow any new traditional ruler to be installed and buried in accordance with his religious faith and not in accordance with the dictates of the tradition of the land.
The bill which had general support in the house was delineated 36/OG/2020 and it is described as a bill for a law to provide for the preservation, protection and exercise by traditional rulers of their fundamental rights to be installed and buried according to their religions or beliefs and for other related matters.
The lawmaker argued that the law is important to avoid archaic practices and obtain modern realities in the installation and burial of obas in Ogun State. Also in defence of the bill, another lawmaker, Oludaisi Elemide, argued that the bill, if passed, will redefine the traditional system and end what he described as an act of cannibalism which was inherited from the dark ages.
It was argued on the floor of the house that traditional rulers in the state should be allowed to choose how he will be buried in line with his religious beliefs as this will make the traditional stool more attractive to positive-minded people of high pedigree who could facilitate the development of their communities.
The Speaker of the House, Olakunle Oluomo, in his contributions argued that no one, especially traditional rulers, should be subjected to any form of inhuman and degrading acts and referred the bill to the house committee on local government and chieftaincy affairs for further legislative action.
However, what they believe is a move based on good intentions may not be well received within the traditional circle in the South-West as traditional rulers have said that it is an unnecessary and undue interference in the traditional institution. Even those that agreed that there is a need to remove obsolete part of tradition, emphasized that tradition should in no way be destroyed as it is part of what makes the society.
BREAKING: Ganduje dethrones Emir Sanusi
They argued that it tradition is different from politics and consequently the lawmakers should not dabble into what does not concern them while those that agreed that there is a need for review laid emphasis on the fact that  important aspects of the cultural heritage must be kept in order to be relevant because culture is the identity of the people.
 Alaafin of Oyo, Oba Lamidi Olayiwola Adeyemi
Is it not laughable to you too as a Yoruba man born and bred in Yoruba cultural environment?  What is the motive behind it? Notwithstanding, whatever motive they are out to serve, the issue is an attempt to demystify Yoruba culture and tradition which specifies certain rites for traditional rulers as their status requires.
Traditional ruler rites are surrounded by myth which has been preserved from time immemorial. What do they say is wrong with those rites?
What I see is a topic to stir controversy which I won't be a part of. But as the Alaafin, I am duty bound to say the implications of a thing like this.
How much of the rites surrounding the Queen of England's throne do we know? These traditional rites are not public affairs.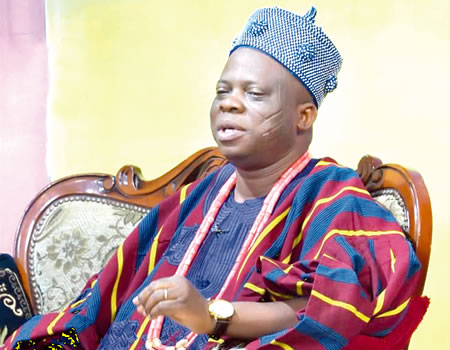 Onpetu of Ijeruland, Oba Sunday Oladapo Oyediran
The Ogun state House of Assembly has no business with how a king is buried or the installation rites; that is what makes it tradition. We should not mix tradition, culture and religion together. I agree with them to the extent that each oba has his own tradition and culture and at the same time, they have their own religion, so if any oba wants to be buried by the dictates of his religion, he is welcome but that is not meant to be legalized to become a law in a state. It is not the business of politicians; they should not dabble into what does not concern them. That is my opinion.
Olugbon of Orile Igbon, Oba Francis Olusola Alao, vice chairman, Oyo State Council of Obas and Chiefs
What the Ogun State House of Assembly is doing represents two sides of a coin. What they want to do is just to bring modernity to our traditional institution. But, in bringing modernity to traditional institution, we must look at it in a more refined way. The way they are going about it in Ogun State is tantamount to abolishing and eradicating traditionalism. When you say anybody to be made king should undergo installation according to their religion; Christianity, Islam and what have you, such a king is no more a traditional ruler. For every stool, there is a norm. The Olugbon's stool has its own norm; likewise other stools. You cannot just tell me that I should bring a foreign religion and doctrine to our installation.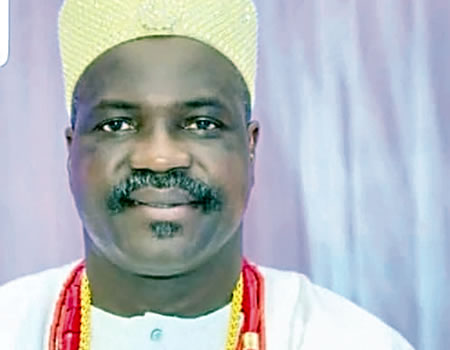 However, most of the traditional rulers are going into cultism. But even, that is their choice. If any king likes, let them be an Ogboni man. I will say that the way they want to bring modernity into the system is absolutely absurd. It is not proper at all. They need to moderate it. If they are to moderate it, installation must come according to the tradition of every stool. If you want to eradicate people burying a late king in occultist form, that one is fine and okay. But I must say that why we are kabiyesis is because of the stools and the tradition. I'm not in support of installing traditional rulers according to Christianity or Islam. If you want to talk about abolishing the burial rites, I may not have objection. If a king kicked the bucket and he was Christian or a Muslim, they could be buried in Christian or Islamic rites respectively. But installation must not be according to the faith of the would-be king's religion. All of these have to be moderated. Modernity must not eradicate our tradition. We preserve our tradition and custom.
My advice to the House of Assembly of the Ogun State Assembly members is that they need to consult. They must have wide consultation among all the traditional rulers in Ogun State. Anything that affects the traditionalism in Ogun State affects the entire Yoruba land. There should be a wide consultation before they pass the bill so that there will be an input from other traditional rulers in Ogun. Our tradition and culture is our pride and heritage and it must not be eroded as a result of frivolous step that will impose modernity on our tradition, culture and heritage.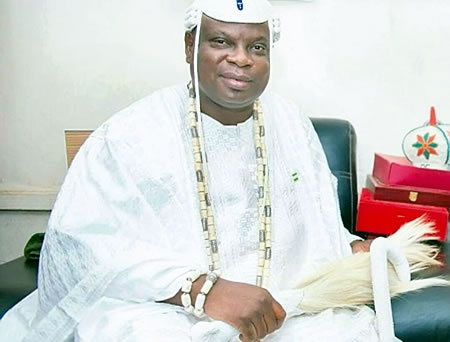 Olota of Ota, Oba AbdulKabir Adeyemi Obalanlege
Obviously, there is need to modernise because we are in a dynamic world where things are changing fast. We must not forget that modernity, especially Western influence would interfere with our culture.
But we must keep the important aspects of our cultural heritage in order to be relevant because our culture is our identity.
Sabiganna of Iganna, Oba Saliu Oyemonla Azeez
It is an unnecessary interference; desecration of the royal stool and mockery of the traditional institution.
It is very unfortunate that rather than strengthening our democratic institutions and amending the military bequeathed constitution of Nigeria to effect a restructuring, our sons in politics are jittery of royal institution and leaving no stone at weakening the institution while the civilized nation like Britain is guiding her royal institution jealously.
This is unfortunate for Yoruba as a race. A society without a distinct culture, tradition and language is moving into extinction. A traditional ruler is a priest with divine calling just like a pastor or Imam; each has his own jurisdiction. I am of the opinion that any traditional ruler who feels his divine calling is fetish as a custodian of our tradition, culture and values should rather abdicate his throne to join the school of theology for pastoral appointment rather than being a proponent of abomination and cultural harakiri.
Oluwo of Iwo, Oba Abdulrasheed Akanbi
What is going on in the Ogun State House of Assembly is evidence of review of our culture, a legislative exercise which is not bad. I have said it that obsolete parts of our culture should be reviewed.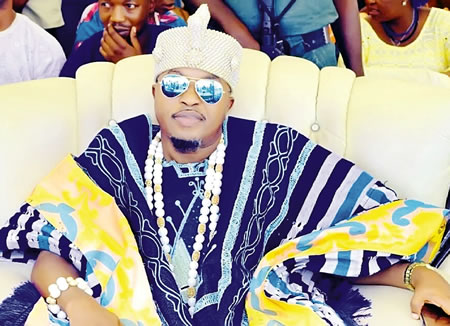 If obas like Baba Awujale, myself (Oluwo) and the Osile Oke Ona are clamouring for an upgrade in our tradition, culture and beliefs, you need to know that though our tradition is beautiful, there are some parts of it that need to be taken out because they are not in tune with the 21st century.
Some of the changes and eradication we want in our tradition are those that make us look like cannibals and animals. There is no doubt that Yoruba culture is the best. No one gains anything from destroying our culture. We will only be at disadvantage should we fail to blend the tradition with modern realities. Change is constant.
We need a summit on the review of Yoruba cultural and traditional styles. Tribal mark is part of our culture. But will you want tribal marks like gombo for your child today or should it be a matter of choice when the child grows up?
Aare of Ofiki, Oba Sunday Gbenga Adeoye
It will be a welcome development. Already government has taken over many things. Ifa oracle is gradually being replaced by votes or ballots from kingmakers.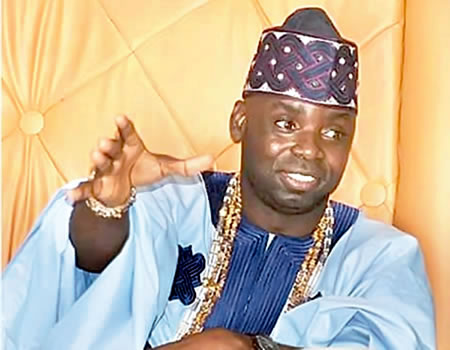 Again, eligible candidates of different faith among the prince would be willing to contest any time there is vacancy on the throne. Many kings who do not belong to any cult are now being given decent burial according to their faith. It's therefore not a desecration of tradition.
It is, however, not only traditional rulers that have strong feelings on the issue, a communication consultant, Mr Sayo Alagbe, also believes that there should be a re-examination of the Yoruba traditional institutions that will redefine Yoruba culture. He said it does not necessarily translate to desecration of culture but expressed fear that there may likely be a case of abuse by some traditional rulers if they are exempted from the traditional rites.
"I am not totally against keeping of the new king in 'ipebi' since it is intended to teach the new king what he is supposed to do as a traditional ruler. But, l am not in full support of forcing the new king to go the way of anachronistic system of fortifying them with incisions, giving the tongue of the past king to eat and lots of fetish things that the new king might not know anything about.
"In 'lpebi', the new king might be killed by the people in charge, especially if they are bribed by another contestant to the throne. Some new kings die in 'lpebi' before the installation day due to the treacherous act of the people in charge. As far as I am concerned, I will advise the Ogun State House of Assembly not to support total cancellation of 'lpebi', rather they should endeavour to disapprove the fetish act of the system and encourage the government to scrap them in its entirety.
"They should not give the new oba the freedom of exterminating our culture and tradition if he is given the freedom of installation the way he likes. The Ipebi system is good but should be modified in a civilised way; I am not going to support its scrapping rather. l would advise the Ogun State House of Assembly to encourage the new kings to be installed through tradition devoid of fetish practices. They should allow them to worship according to their faith and beliefs, but should not be given the freedom to scrap the traditional way of doing the necessary festivals like Ojude Oba, Lisabi Day, among others. The demised king should be allowed to be buried as the family likes," Alagbe said.
With the strong reactions from the traditional rulers, including some of them who expressed unwillingness to speak about the issue in public, the success of the bill if passed into law does not look bright as there seems to already be a silent resistance to what is considered an interference.
Will the law be a dead on arrival issue, only time can tell.