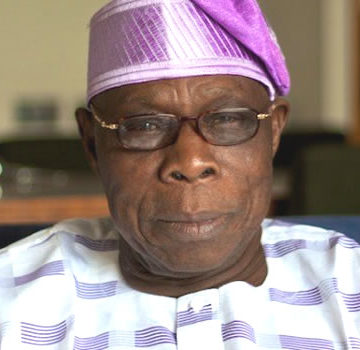 Yenagoa, the Bayelsa State capital was agog as Former President, Chief Obasanjo launch Azikel Refinery project, an indigenous private refinery project that has attained 65% completion in the Niger Delta region.
The Azikel Refinery is managed by Azikel Petroleum Limited, a subsidiary of the Azikel Group, which is also in the business of Dredging, Aviation and Power Generation.
The former President expressed satisfaction at the mileage of work on site, adding that the volume of accomplished task in the phase I activities referred to as the Outside Battery Limit (OSBL) and the
Inside Battery Limit (ISBL) which is the phase II is targeted to re-engineer and re-industrialise the region and country.
Obasanjo, who is familiar with the Niger Delta terrain, lauded the President of Azikel Group, Dr Azibapu Eruani for surmounting the daunting challenges posed by the 19.9 hectares of virgin swamp forest,
that is waterlogged and below sea level to commence the building of a 12, 000 barrel per stream day hydro-skimming refinery.
He posited that the industrialization of the nation to correct the anomalies inherent in the nation's body polity would require the active participation of the private sector in all segment of the economy towards sustained growth and stability.
The Former President reiterated that the only sure bet to end acute short supply, scarcity and importation is the building of private refineries, just like the Azikel Refinery with a goal to ensure sufficiency of refined
petroleum product to end scarcity, long queue at filling station and importation.
He shared the optimism that from what is on the ground, it was clear that Azikel Petroleum would be the first indigenous private refinery to dispense petroleum product to the Nigerian public.
''From what I have seen am not in doubt that Azikel Refinery would be completed and ready to distribute petroleum product by late 2018 and early 2019.
''The project has satisfied conditions, hence the regulatory bodies that approved the LTC and the ATC licenses would soon approve the LTO license to Azikel Petroleum to commence operation/sales distribution
soon.
He commended the present administration for the approval of licenses to private companies to enlist participation in the upstream and downstream sector of the nation's economy.
ALSO READ:Dangote Group disburses N850m compensation for sugar refinery
Obasanjo, however, noted that the federal government target was to shore up production/refining capacity for daily demand, end perennial scarcity, hike in pump price and importation through capacity driven technology and aggregate production licensed privately owned refineries.
The former President averred that the refinery would produce Bonny Light Crude Oil, and Condensate to produce Premium Motor Spirit (PMS), Kerosene, Jet A-I, Diesel, LPG and Heavy Fuel Oil.
He, however, noted that the refinery would also outlaw unemployment problems in the state, Niger Delta and Nigeria through direct and indirect employment, with a multiplier effect on the nation towards economic recovery.