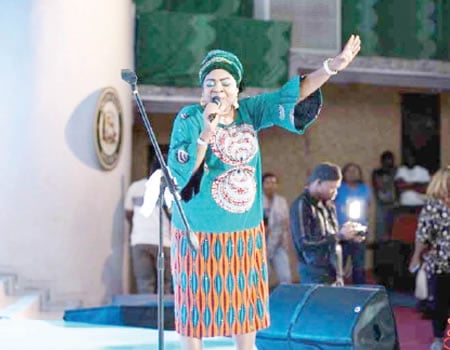 SOMALI novelist and playwright, Nuruddin Farah, has been announced as the headliner of the sixth edition of the Ake Arts and Book Festival (AABF) themed Fantastical Futures happening in Lagos.
Recall that the festival had always held in Abeokuta, the Ogun State capital since inception. Lola Shoneyin's Book Buzz Foundation, which organises the event that attracts hundreds of Nigerian and foreign participants, had surprised the literati earlier with a brief announcement on its Facebook page announcing the shift from Abeokuta to Lagos.
"After five glorious years in Abeokuta, we are delighted to announce that Aké Arts and Book Festival 2018 will take place in Lagos State. Dates will be announced shortly. We thank you for your love and support over the years," read the statement.
The change in venue notwithstanding, it will be another good outing as guests and participants converge on Radisson Blu Hotel, Ikeja GRA, Lagos from October 25 to 28 for the festival, Farah is headlining.
Farah, the author of novels including From a Crooked Rib, A Naked Needle, Sweet and Sour Milk, Close Sesame, Maps, Sardines Gifts and Secrets married to a British-Nigerian and who previously lived in Nigeria, joins the likes of Professor Niyi Osundare; Ghanaian writer, Ama Ata Aidoo and Nobel Laureate, Professor Wole Soyinka, who had headlined the festival in the past. He will sit in conversation with writer and Executive Editor of THE NEWS/PM News, Kunle Ajibade in the Life and Time Series of the festival.
Apart from Farah, writers from across the globe, who will be attending the festival, include Diana Evans, Yejide Kilanko, Noo Saro-Wiwa, Chudi Offodile, Kinna Likimani, Molara Wood, Bayo Olupohunda and Nnedi Okorafor. Others are Paul Tarfa, Chibundu Onuzo, Supo Shasore, Funmi Oyatogun, Nii Ayikwei-Parkes, Roye Okupe and Nze Sylva among others.
Other staples of the festival Sterling Bank and Annoying Logo, UK are partnering Book Buzz to organise include book chats, panel discussions, art exhibitions, poetry performances, stage play, film screenings, school visit and musical concert, remain intact.
ALSO READ: Teju Cole lights up Jazzhole
According to the organisers, "Ake Festival will once again host mostly African writers, artists, filmmakers, poets, dancers and thinkers flying in from all over the world to advance our goal of developing, promoting and celebrating creativity on the African continent. As such, the finest of contemporary African literature, music, art, film and theatre will be showcased in over sixty different events."
The panel discussions, featuring new and established writers, will focus on identities, race, gender, spirituality, conflict, music as a vehicle for change, recollections of the civil war and Afropolitanism amongst others.
Lovers of live theatre will enjoy Rotimi Babatunde's stage adaptation of Shoneyin's The Secret Lives of Baba Segi's Wives, directed by Femi Elufowoju Jr and which had been staged at the festival a couple of years ago.
A selection of 12 short films and full-length films and documentaries will screen during the festival. They include Her Broken Shadow, Monsoons over the Moon, Visions, Awani, Swallow, My Mother's Stew, Beyond Tolerance, Call Me By My Name, Uprooted and 1745: An Untold Story of Slavery.
Festival's musical concert will feature artists from different countries, genres and generations including Adedeji, Brymo, Tome Letso Sereetsi, Clayrocksu and the Queen of Waka music, Salawa Abeni, who gave fans a good time last year in Abeokuta. Apartfrom performing in the concert, she will also be part of a panel discussion on Music as a Vehicle for Change alongside Sereetsi and Brymo. Dami Ajayi will moderate the session.
One of the new additions to this year's event is the Memory Room where attendees will be able to step into the past and experience the digital sounds and images that illustrate the history of writing, symbolic communication and oral literature in West Africa and its diaspora.  It is in partnership with the British Library.
Seasoned Nigerian and international poets like Nick Makoha, Logan February, Saddiq Dzukogi, Inua Elams, Ishion Hutchinson, Wana Udobang, Nastio Mosquito and Theresa Lola will perform and share from their works at the poetry evening, the closing event of the festival on October 28.