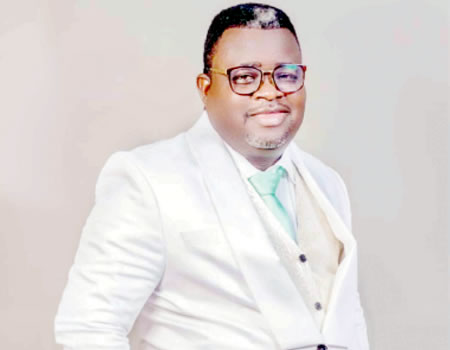 Apostle (Dr.) Ayodele Emmanuel Olopade is the founder of New Wine Apostolic Communion Church, Ibadan, Oyo State. In this interview with OLAIDE SOKOYA, he talks about the numerous challenges confronting the church in Nigeria.
What makes your church different from others? What's its niche?
I won't want to boast about our uniqueness. We don't have any except the uniqueness of God that He Himself begins to demonstrate and manifest in our midst. We want to thank God because of His grace we enjoy, and the living manifestation of Holy Spirit in our midst. The book of 2 Timothy 4:5 says: Make full proof of thy ministry. I want you to note that the Bible did not say, "Make proof of your ministry," rather it says "make full proof of your ministry." There are proofs that are not strong enough to be calling a proof-mere rhetoric and fantasies.  We thank God He makes His Church to be full proof of his power, nature, lifestyle and authority. We preached an undiluted word of God with uncommon prophetic insight into The Word. By His grace, messages are being delivered with exactitude and undeniable impact, coupled with a unique blend of factual, personal revelations, convictions and testimonies of the goodness of the Lord. We long and beg for more of Him.
How can one know that somebody was sincerely called by God; what should one look out for in such people?
The fundamental biblical way of telling a true minister of God from a false one is by critically checking their fruits. Many believers have ignored this admonition at their own peril from our Lord Jesus, who told us that we should know false prophets by their fruits (Matthew 7:15–20), because good trees do not bear bad fruit, neither do oranges nor water melon, impossible! I believe that the fruits of true or false prophets are two-fold: at personal and ministerial levels. At personal level, what the individual says, does, or thinks because this shapes his belief system. At ministerial level, what does he/she preach and what is the outcome of his efforts among the followers? When you are called of God, you will pass through several molding, pruning, trials and temptation, then followed by fruits. As a call of God, you must bear fruits of the Spirit.  Any minister of God must be doctrinally sound. They must not be false. Their everyday life must reflect and show Christ. Unfortunately, many are not called, and as such become false ministers. They are not just false in their teachings, but also in their living.
Only few churches still preach about rapture these days, why?
Many of our churches are not functioning as the real church been mentioned in the Acts of Apostle. Unfortunately, we have lost the tenants of our ministry. Many ministers never understand what is ministry, nor the reason for church beyond the myopic understanding of their leaders. Several heresies are being heard daily from the radio and other mass media. What you don't understand, you cannot preach, teach or live. One must have the basic understanding of a matter before applying it. Let me say this that  a correct biblical church is not expected to preach about rapture, even though they must have the understanding, they are even ready for it and rapturable. Many of today's pulpit lack the power to convict sinners not to talk of preaching about rapture. No understanding of rapture. Where they talk about it, it is mere rhetoric, as there is no compelling power to back it up or convict the heart of hearer.
There are so many churches in Nigeria, both big and small, but there is also an upsurge in crime rate. What would you consider as the missing links?
The decay in the society generally is as a result of the decay in the Church. In Matthew 5:13-14, the Bible called us, the church as the salt of the earth and the light of the world. By implication, we, the church, are the only light. No other light. We are the salt, no other salt. Light is the solution to darkness, while salt is the sweetness the society needs to make it sweet. If the church doesn't give the light and the salt, then there is no other source to which the world can turn or look for light or salt. The missing link is the church that has refused to fulfill its biblical role.
Another worrisome trend is the rising cases of divorce in Christian marriages. What do you think is responsible?
The institution of marriage today is faced with several challenges. Many are biting fingers of regrets for going into wrong marriage. Marriage is the only institution, where one is given a certificate on admission before intending couples venture into it. Whereas, in other careers of human endeavours, you pass several assignments, test and examination before you are given one. No couple goes into marriage expecting it to end in a divorce. God, the originator of this great institution, has stated in the scripture how it will work. Unfortunately, the basic instructions given by God before, during and after wedding are being daily neglected. When you go through these instructions, then you are adequately prepared and equipped for marriage. It takes wisdom to build a house, and understanding to set it on a firm foundation; it takes knowledge to furnish its rooms with fine furniture and beautiful draperies.
The 2019 general election is just three months away. As a cleric, what is your take on the trend of politics in the country?
The trend is alarming and dangerous. Political ideologies have departed from our political surfaced. What is paramount in the heart of politicians is their self-interest. Hooliganism and money politics have continued unabated. Buying and selling of votes has become an accepted norm in Nigeria's political arrangement. Vying for political posts is left for rich individuals, due to the huge amount of money involved in preparation for elective offices. Though the Electoral Act regulates political finance, its application is not obtainable. Unfortunately, human memory is short. The politicians will steal public money and at the same time, use the money to seek election or reelection. Politicians continue to defect from one party to another to show the level of indiscipline in the polity. The enthronement of good governance and sustainable development is becoming a mirage. The ruling party wants to stay in power at all cost, while the opposition parties want to win dirty. Hate speech and  character assassination has become the other of the day. Government officials have turned themselves in to semi-gods to be worshiped. The average Nigerian electorate cannot reason well when it comes to political participation.
ALSO READ: Pope blames devil for Church divisions, scandals, seeks angel's help
What do you think is responsible for the low participation of Christians in party politics, despite the clamour for their active involvement over the years?
Several factors are responsible for this. One, the way the political system has been structured and its operation is corruptive. Somebody said if an angel joins politics in Nigeria, if the angel doesn't want to be corrupted, the system will corrupt him. The second is the attitudes of Christians when it comes to politics. They have forgotten that most of the people we read about in the Bible are rulers, government official and politician. We are reading their lives because their lives are speaking. Being passive will not solve the problem. The Christian populace or the masses are far more than this politician. But this involves long planning to bring about the desire result. The church must not just ask their members to go into politics; they must well-equip, discipled, imbibed with the Spirit of righteousness, backed up and be monitored. After all, many of our politicians are members of some of these churches. Thirdly, many Christians are yet to see that we are the salt and light of the world. Where will it manifest if not among those politicians.
Your annual church convocation is tagged The Covenant. How did you receive the inspiration?
"More than 10 years ago, the Spirit of God has been speaking to me about the issue of covenant. When I travelled to Israel in 2014, it afforded me the opportunity to understand and comprehend what it means for God to covenant with a man. There are eight types of covenants: "The Edenic, The Adamic, The Noahic, The Abrahamic, The Mosaic, The Davidic, The Land and The New Covenants".      The most important and foundational of these is, as it governs not only God's unique relationship with Israel but also His relationship with the nations of the world as a direct result.  A proper understanding of the Abrahamic Covenant is the key to understanding God's purpose for Israel and the Nations, as well as His way of dealing with mankind in general – as this covenant is also the basis for the development of other covenants.