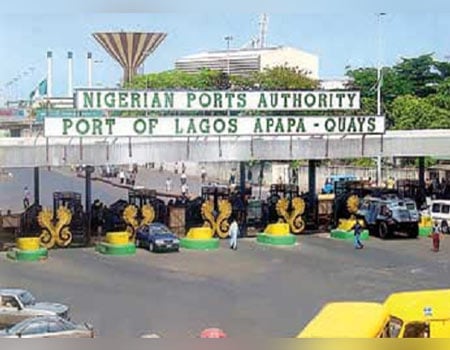 In a bid to re-jig its operations, the Nigerian Ports Authority (NPA) has re-shuffled its management team with immediate effect.
According to a statement signed on Friday by NPA's Principal Manager, Public Affairs, Ibrahim Nasiru, affected by the changes are Goje Abudulahi Aliyiu (General Manager Eastern Ports) who now takes charge of newly created Corporate and Strategic Communications Division.
Also affected is Capt. Ebubeogu Iheanacho who until now was General Manager Monitoring and Compliance Western Zone, who will now serve as General Manager in the Managing Director's office.
The erstwhile General Manger Special Duties Mrs Ugo Madubuike now assumes duty as General Manager, Monitoring and Regulatory Services. Other highlights of the changes are those affecting Abdulahi Buhari who was General Manager SERVICOM who will take charge of Administration, while Mohammed Nasir Anas, moves from Administration to Security.
NPA's Abuja Laison office is to be overseen by Kabir Edward Dauda, the erstwhile General Manager, Monitoring and Compliance of the Eastern Zone.
Other new postings are those of Engr. Peter Obinomen, General Manger Capital Projects who is now to assume functions as GM, Public Private Partnership (PPP) and Engr. Mohammed Ahmed Rufai GM PP and D, now General Manager – Engineering.
A statement from the Corporate and Strategic Communications Division also lists Mrs Ufere Carolyn, GM Superannuation who now takes charge of SERVICOM and Arc Gbadamosi Rafiu Abiodun, GM Operations Western Ports moves to Superannuation.
In similar vein, the General Manger Maintenance Engr. Jatto Adeiza now takes charge of land and Asset Administration while Onueyenwa Simeon Obumneme, General Manager C and SP assumes duty as General Manager in charge of ICT.
All handover formalities are expected to be completed by 8th September 2017.
---
---