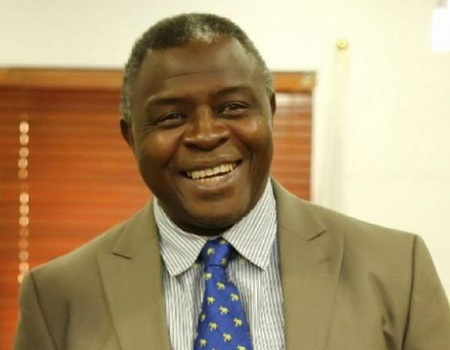 THE Executive Secretary of NCPC, Revere Tor Uja has urged intending pilgrims to ensure that they just don't just return with spirituality from the holy land, but also return with innovations that would drive development in the country.
Uja said this at the NCPC Areopagus Pilgrimage Open House with the focus" Christians Pilgrimage, the church and the development in Nigeria".
According to him" We want that when people go on pilgrimage, they should see what they would bring back, not in terms of carrying water from River Jordan or carrying sand from the Red Sea, but ideas of spiritual revolution that will enable us build a better nation.
ALSO READ: 2019: My re-election almost done deal ― El-Rufai
"With the increase in the number of Christians, it is time for the Church to lead the Exodus out of poverty, backwardness and out of everything that stood against our people. It is time for the church to lead the way. God designed Nigeria to be the hub for the black race".
He said that the NCPC pilgrimage goals are to build increased faith in Christ, help to provoke Nigeria's nationalism and to enhance leadership and productivity development.
The NCPC boss said the Commission targets was the youth, women, strategic leadership, family, professional and specialised groups and general.
According to him, pilgrimage is a journey of moral and spiritual significance.
"Typically, it is a journey to a shrine or other location of importance to a person's beliefs and faith, although sometimes it can be a metaphorical journey into someone's own beliefs," he said.
Uja disclosed that the general pilgrimage for 2018 would commence airlift of pilgrims to Israel from the Uyo International Airport.
He stated that 2018 Pilgrimage Exercise would flag off December 8, 2018, and by January 2019 it is expected that all the Pilgrims would have returned to Nigeria.
He said that the 2018 pilgrimage's theme" is Proclaiming Christ, Serving Nigeria", and there would be special convocation prayers for the nation January, 26,2019 in Israel.
The NCPC boss announced that the cost of pilgrimage to Israel from Nigeria is N680, 000.
"The visa fee, air ticket, food, accommodation, and the tour to holy places will be included in the price," he said.
He told Christians who wish to take part in the 2018 pilgrimage that there is time for them to apply.
The Cleric enjoined intending Pilgrims to Israel to see themselves as value changers.
"we must see ourselves as value changers". He advised them to ensure that they would use the experiences they would gain from Pilgrimage to touch other lives positively," he said.
The NCPC boss said that the comfort of Nigerian Pilgrims is paramount to the Commission and would ensure that the Pilgrims get quality and efficient services.
In his remarks, Rev. George Abara, diocese of Lagos mainland, said that pilgrimage is a common human experience in which one seeks to fulfill a ritual, obligation, perform an act of devotion to atone their sins and to live an experience of spirituality or implore a grace.
Abara submitted that the NCPC in conjunction with Christians pilgrimage operations needed to do more by getting the church and private individuals involved and to ensure that the cost of pilgrimage was not only affordable but also that every Christian faithful would be encouraged to go on participate.
He said that NCPC should explore ways of increasing private sponsorship, so as to significantly broaden the scope of the spiritual exercise.
He called on all affluent Christians to assist and to undertake the pilgrimage by aiding less-endowed Christians to go to the holy land to enable them see, touch and feel the spiritual essences.