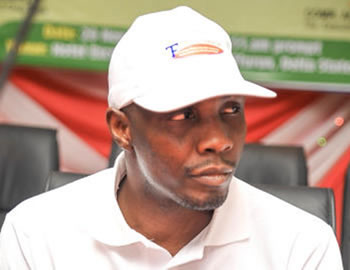 STUDENTS across the Niger Delta region have conferred double awards on the former leader of the Movement for the Emancipation of the Niger Delta (MEND), High Chief Government Ekpemupolo a.k.a Tompolo for his various educational support programmes.
The students presented the awards to wanted Tompolo in Warri on Saturday which was received on his behalf by his Media Consultant, Comrade Paul Bebenimibo.
The students, under the aegis of Law Students Association of Nigeria (LAWSAN), Delta State University (DELSU) Chapter and the National Association of Gbaramatu Students (NAGS), disclosed that Tompolo has, through his foundation, given a lifeline to several students, especially indigent ones, to pursue their academic dreams across higher institutions home and abroad.
Presenting one of the awards to Tompolo, president of LAWSAN, Comrade Paul Enemiku, disclosed that Tompolo was responsible for the current de-escalation of unrest in the Niger Delta.
According to him, the fugitive achieved this feat through the sponsorship of many youths to various higher institutions across the world, calling on well-meaning Nigerians to toe Tompolo's footsteps.
With sound education, issues of youths' restiveness will not arise and this, Tompolo has achieved, Enemiku averred.
President of NAGS, Comrade Freeborn Abraiye, while conferring his association's award on Tompolo, said that the Tompolo Foundation has given free health care to the scores of the downtrodden, aside from scholarships to students.
Abraiye thanked Tompolo for further providing postgraduates scholarship scheme which, he said, would enable 10  students to leave for the United Kingdom (UK) come January 2018.
"Tompolo is a God-sent; he has saved lives through the provision of free healthcare and built lives through scholarships for students to study freely.
"This man should be supported and not vilified; EFCC should withdraw its frivolous political witchhunt against him.
"Despite his travails, he never gives up sponsoring students. The peace we enjoy today in the Niger Delta is made possible because of him. We appeal to Buhari to urgently settle this issue," he pleaded.
While receiving the twin awards on behalf of Tompolo, Comrade Bebenimibo, reiterated the determination of his boss to do more for youths of the region.
Bebenimibo enthused that "Words are inadequate to express our gratitude. This will spur us to do more, greater works. Tompolo is living his life for his people. He dedicated his life to the improvement of the lives of his people.
"He established the foundation for the well-being of mankind and he will never be deterred by political witch-hunt.
"Tompolo will do more for the students and his people, he will not rest until total development comes to the region."
It will be recalled that students of the region, a few days ago, staged a peaceful protest in Delta, urging President Muhammadu Buhari and the EFCC to withdraw all graft charges against Tompolo, who has gone underground since he was declared wanted by a Lagos High Court in 2016.