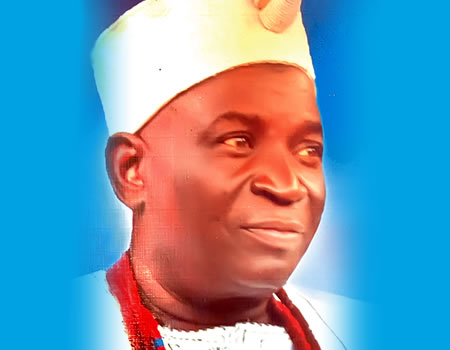 His Royal Majesty, Oba Amidu Ajibade, the Ekarun Olubadan of Ibadanland, speaks about the recently implemented chieftaincy reform in Ibadan among other issues in this interview with TESSY UMUNAKWE.
Kabiyesi, how has it been since your elevation to the status of an Oba?
I want to start by appreciating our amiable governor, Senator Isiaka Abiola Ajimobi, for his high level of intelligence and courage, in bringing the recommendations of the Ibadan Chieftaincy Review Panel into reality. As you probably know, Ibadan land has 11 local government areas headed traditionally by the most senior 11 members of the now Ibadan Obas-in-Council (formerly known as Olubadan-in-Council). So, it has been very eventful since my elevation. I have been involved in sensitization and conscientization of my subjects in Lagelu Local Government Area, considering the furore our elevation to Obaship generated.
What are your views on the review?
I am happy about it. I give Allah the glory. As one of the first 11 Ibadan indigenes who sit with His Imperial Majesty to administer Ibadan land- the largest city in Africa, I feel greatly honoured. Today through God's benevolence, I am His Royal Majesty, Oba Amidu Ajibade Salaudeen, the first Ekarun Olubadan of Ibadan land to be a crown-wearing Oba. Look at my beaded crown and my staff of office, those who say it is China crown are the owners of their mouths. To me, it is a blessing from Almighty Allah.
The elevation of 21 Obas has continued to raise dust in Ibadan land, do you think the disagreement should have arisen at all?
Those crying wolves where there is none lack understanding about the whole issue. Take a visit to the archives of Oyo State Traditional Council at the secretariat. You will discover that the review is not new. Government after government had tried to do it. The only difference is that it is the Ajimobi administration that had been courageous enough to implement the recommendations of the review panel set up in accordance with Oyo State Chieftaincy Laws. Don't forget that memoranda were called for, from members of the public and institutions, and over 100 papers were presented. Are they saying that the Ajimobi administration acted outside the law or overstepped its bounds? This is not an autocratic decision. The review is meant to bring further development and glory to Ibadan land. So, the disagreement is uncalled for.
What will Ibadan gain from the review?
Let me take you on a historical  excursion. Do you know that Erunmu, Ijaye, Lalupon and a host of others in Ibadan land have been existing before towns like Abeokuta in Yorubaland. Lalupon had its first Baale in 1813 whereas Abeokuta was founded in 1830. How many obas do we have in Abeokuta and its environs today? Even Itori has a beaded crown Oba. So, the gain of the exercise is to bring to the front burner the status and stature of Ibadan land as the biggest city in Africa  South of the Sahara and open it up for development.
The Obas-in-Council recently handed 21-day ultimatum to the Olubadan, what informed this decision?
Nobody is fighting His Imperial Majesty. We had always had a good rapport as members of Obas-in-Council. He is our father and a good one at that. If he's not good, I will say so. Baba is good and nobody even in his absence can insult him. I will not allow anybody to insult him. I once asked my brother, Senator Rasheed Ladoja to tell me the difference between his planned chieftaincy review and the one done by the present administration. He said there is no difference except the way it was done. To answer your question, the 21 days ultimatum is for him to call us for meeting. He cannot continue to use our names and position as a council to perform traditional duties without our knowledge and input. Nobody is planning dethronement. As much as I don't want my cloth torn, I should not tear your own. Dethronement is out of it but Kabiyesi must do the right thing. You know, many times I get amused about the ignorance of our people. Do you know how a new Olubadan emerges? Do you know the rituals we perform that make Ibadan a quintessential democracy that other towns want to emulate? Once the Olubadan stool is vacant, the 11 most senior members in Olubadan succession hierarchy will individually fill a form and sign it to nominate the next in rank to replace the departed Olubadan. It is this nomination and recommendation that the governor will consider before giving approval. That is to say, we are the kingmakers. We nominate to the throne the most senior among us- the king makers, before the governor assents to it, congratulates and gives the staff of office, as the highest authority. Without the nomination and presentation of staff of office, nobody can become Olubadan.
What is your take on constitutional roles for traditional rulers?
Constitutional role for traditional rulers is good. We are the custodians of the people's cultures and traditions. We are the closest to the people. Traditional rulers were the heads of their domains until the colonial masters came and introduced AJELE. Ajeles took over power from the Obas and Obas became their subjects. Governor Ajimobi is our own Ajele in Oyo State. However, senators and honourables should be made accountable to Obas and the people. We get no feedback about what they do in Abuja and state assembly. All we see is that they buy okada and sewing machines to empower youths from the N20 million or N30 million they collect as constituency allowance. I don't support that. The ideal thing is to deposit the money in a revolving bank account where our people, the electorate, not party members can access to develop their trades and vocations, instead of okada which they often sell.
There has been the clamour for restructuring, what is your stance on this?
Before now, our economy was based on groundnut from the North, cocoa from the West and palm oil from the East. We also had coffee and we were doing well. To control our resources is good but are we ready for it? There are lots of things to be put in place. In Oyo State, how many people pay tax? This cannot happen in civilized societies. If you want government to provide social amenities, are you playing your part as a citizen? It is possible for Oyo State to generate N30 billion as Internally Generated Revenue per month but the majority of the populace will begin to call the governor names and would try to thwart his efforts. The problem is not about restructuring, it is about us.
Some say corruption does not stop development, what have you to say?
Anyone that says corruption does not stop development is a fool. Nothing stops or kills development as corruption. I commend the Buhari government for its fight against corruption. But the truth is that in our own peculiar situation, it will take some time to overcome the scourge because it is like blood flowing in our veins. Some officials are paying lip service to the war. There shouldn't be sacred cows. In Israel, a former Prime Minister was jailed for six years for collecting bribe from contractors. We have to apply same in Nigeria.
What message do you have for Ibadan people for the New Year?
My message to Ibadan people is that of peace. They should eschew all forms of bitterness and love one another so that peace can reign because without peace, there can be no development. I want His Imperial Majesty to call his son, Governor Isiaka Abiola Ajimobi, he should call us as well to a meeting. We are all his children. Ibadan land is too big for anyone to set on fire and history will not be kind to such person. No governor or government has done so much for any Olubadan as the present administration. Recall Baba's coronation at the famous Mapo Hall, it was witnessed by dignitaries from all walks of life which included governors from far and near, monarchs of international repute and politicians of great renown. That has never happened before in the history of Ibadanland. Oba Abass Alesinloye was the first Olubadan in 1936, Oba Adebimpe was the first crown-wearing Olubadan in 1976. Baba should be grateful to God for being the first to be His Imperial Majesty, (Olubadan akoko ti on fi Oba je).
---
---