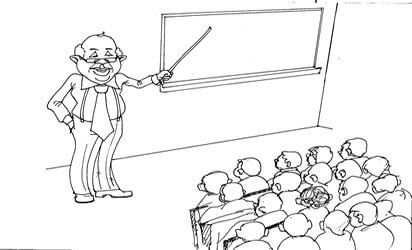 Unprofessionalism is a very big problem that we face in our schools today and this creates problem in the education sector. It is quite unfortunate that while some teachers are good at their profession, others are quack.
The late governor of Kaduna State, Patrick Yakowa once said that "teacher quality dictates the success of any educational pursuit and no nation rises above the quality of its teachers".
ALSO READ: Fighting corruption difficult in democracy, Buhari says
Most of us in the society who are doctors, architects, lawyers and other professionals passed through a good teacher which made us to be where we are today. I will like to give an in-depth analysis of what I read few days ago on an online platform of a newspaper where the Minister of Education, Mallam Adamu Adamu speaking on unprofessionalism of teachers in Kaduna and other states. According to him, there are about one thousand teachers who are not qualified to enter the class to teach, some according to him do not have primary school certificate or secondary school certificates. The minister therefore promised that unqualified teachers in the teaching profession will be removed in the year 2019 in order for good ones to come on board to teach the students and pupils properly.
Joshua Olagunndoye
 07037317539