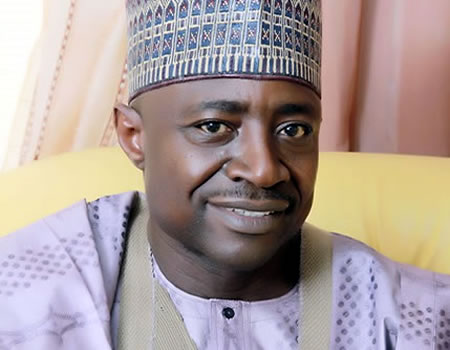 LABOUR, under the Academic Staff Union of Research Institutions (ASURI), has called for the probe of the tenure of  former Executive Vice Chairman of National Agency for Science and Engineering Infrastructure (NASENI), Professor M. S. Haruna.
Besides, the union has also rejected the recommendation by the Minister of Science and Technology, Professor Ogbonnaya Onu to President Muhammadu Buhari to re-appoint him for a second tenure.
Following a protest rally held by the union recently at the premises of the agency, the union called on President Buhari, who is also the board chairman of NASENI, to investigate claims of scientific breakthrough under the former EVC.
The Secretary-General, ASURI, Dr Theophilus Ndubuaku, who spoke on the union position, said the former NASENI boss claimed to have developed an unmanned area vehicle (UAV), as well as developed an e-voting machine.
However, Ndubuaku pointed out that the government would be shocked to find out that some of the claims of scientific breakthroughs were not true.
The ASURI Secretary-General said: "He did not develop anything. We want to draw attention of Nigerians and government; we are calling on government to come and probe all that he said he developed during his five years tenure."
He also explained that more than one week after a new acting Executive Vice Chairman was appointed for the agency, the former is yet to formally hand over
The ASURI scribe said the country remains under-developed due to neglect of science and research.
He said: "Poverty, insecurity, is a function of under development. And the only way you can develop a country is through research. And Nigeria has all that it takes to do research."
Meanwhile, the Acting Vice Chairman of NASENI, Engr Maje Adnan while reacting to the issues raised by ASURI, neither confirmed nor denied the allegations.
---
---