Killing of Oluboyo's Daughter: Court adjourns over non-appearance of legal representative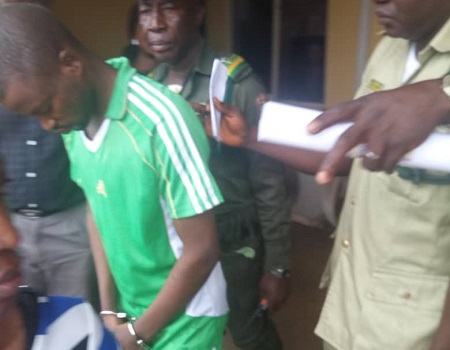 AN Ondo State High Court sitting in Akure, the state capital, on Monday adjourned the trial of Seidu Sakiru Adeyemi, the suspected killer of the daughter of the former deputy governor of the state, Khadijat Oluboyo, till October 2, 2018.
Justice Samuel Bola adjourned the trial over the non-appearance of legal representative for the defendant, saying the constitution recognised the right to legal aid as an integral component to a fair trial.
The Presiding Judge, however, ordered the prison officials to liaise with the prison Welfare officer to contact the defendant's family in order to provide a lawyer to represent him in the trial and assured that the suit would be given an accelerated hearing.
Leading the Prosecution team, the Attorney General and Commissioner for Justice, Mr Kola Olawoye, told the court that all necessary documents had been served and expected the commencement of the trial.
He lamented the inability of the defendant to present a legal representative but said " by law, in any capital offence of this nature, a defendant must be represented by a counsel. That is his constitutional right to fair hearing.
"We discovered after serving all the processes on him personally that he was without any legal representative and It is a must before the next adjournment date.
ALSO READ: Outrage in Ekiti over demolition of Ayefele's radio station by Oyo govt
"He must provide a lawyer of his choice to represent him as provided by law but if he fails after two adjournments then the court will be forced to pick a lawyer for him."
He said the state is interested in the case because of the circumstances leading to the death of the young lady and decided to take up the case in order "to know what led to the death of the deceased, and we want the defendant to explain to the whole world the part he took in the killing of the lady, if any".
Nigerian Tribune, however, gathered that lawyers in the state have shown no interest in defending Adeyemi in the suit instituted against him by the state.
This might not be unconnected with the public outcry generated over the killing of the daughter of the former deputy governor's daughter by the defendant.
It will be recalled that Khadijat Oluboyo, the daughter of the former deputy governor of the state, was found dead and buried in the room of Adeyemi, her boyfriend.
Khadijat decomposing remains were found after six days in the room of Adeyemi who denied killing the girl for money ritual.