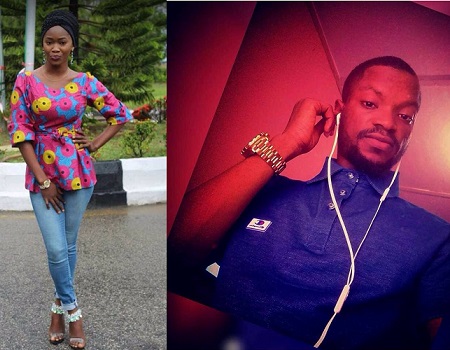 A Magistrate Court, sitting in Oke Eda, Akure, Ondo State capital, on Monday ordered the remand of Seidu Sakiru Adeyemi, the suspected killer of the daughter of the former deputy governor, Khadijat Oluboyo, in prison.
The 27-year-old suspect was dragged and arraigned before the Magistrate Court, was charged on a two-count charge of conspiracy and murder, an offence contrary to Section 316 of the Criminal Laws of Ondo State of 2006.
In the charge sheet, Adeyemi was alleged to have killed 25-year-old Khadijat, who was his girlfriend and buried her in his room.
The charge read "That you, Seidu Sakiru Adeyemi and others at large on the 27th day of July 2018, at about 7:30 pm at Aratusi street, Oke Aro, Akure, did conspire with others to a felony to wit murder contrary to section 324, Ondo State law of 2006.
"That you did kill one Khadijat Oluboyo, 25, by strangulating her to death and bury her inside your room contrary to Section 316, Ondo State law of 2006".
ALSO READ: The tragic story of Khadijat
The Police Prosecutor, Mary Adebayo, who briefed the court, said the accused killed Khadijat and tried to conceal the killing by burying the body of the victim inside his room.
The police prosecutor told the court that since it was a murder case the court had no jurisdiction and pleaded for his remand in prison
Adebayo prayed the court for an application to remand the accused pending the advice from the Department of Public Prosecution.
Counsel to the suspect, Taiwo Gbadebo, however, did not oppose the application.
In her ruling, Magistrate Victoria Bob Manuel ordered the remand of the suspect in Olokuta till the 23rd August 2018, pending the advice from the Director of Public Prosecution.
She also directed the police to hand over the original copies of his case file to the Ministry of Justice.
Adeyemi was arrested by police in Ondo State over the killing of her girlfriend, Khadijat for ritual purpose.
He was said to have dug a grave in his room where he buried her and covered it with her mattress for six days before he was arrested.
Khadijat, a final year Student of the State-owned Adekunle Ajasin University, Akungba-Akoko, (AAUA)'s decomposing body was found in Adeyemi's room.