Kidnappers may soon be visiting homes for abduction – Reps raise alarm
• Task Security agencies on rescue of 8 students, staff abducted in Kaduna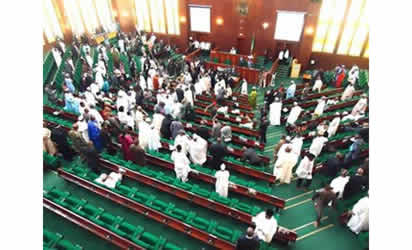 The House of Representatives on Wednesday tasked all security agencies to intensify efforts in search of 6 female students and two staff of Engravers College Secondary School, Kaduna State.
The resolution was passed sequel to the adoption of a motion sponsored by Hon. Yakubu Bade to that effect at the plenary session presided by the Speaker, Hon Femi Gbajabiamila.
The House also called on Government at all levels and Proprietors of Private Schools across the country to beef up security within the premises of public and private schools in order not to expose their students to any form of attack.
In the same vein, the House beckoned on all Nigerians to become more security-sensitive and conscious around their homes and be quick to draw the attention of the security agencies to any uncertain and suspected movement within their environments as the kidnappers may soon be visiting homes for abduction.
ALSO READ: Reps decry non-release of N64bn fuel levy to FERMA
In his lead debate, Hon. Barde explained that the 6 students and two staff were abducted by armed men who gained entry into the premises of the Boarding scool located at Kakau Daji Village in Chikun Local Government Area along Kaduna-Abuja highway.
"The abductors have established contact with the school authority two days after, demanding the sum of N5 million as ransom before they could release the abducted and as I speak neither the parents of the students nor the school authority has been able to provide the money. Of course, we all know the economic difficulty everyone is in the country now, therefore, raising such amount of money may not be easy.
"The House is further aware that the Kaduna State Government in collaboration with the security agencies have mobilized personnel to the area for possible rescue of the victims. An effort that is commendable.
"The House is worried that over 6 days now, these students with their teachers are still in the custody of these armed men and only God knows what they will be going through in the hands of these senseless, insensitive and wicked creatures in our society," Hon. Barde lamented.