The Presidente, Chambers of Deputie, Italy, Mrs Laura Boldrini, has given assurance that the Italian Government would strengthen its collaboration with Nigeria to tackle human trafficking.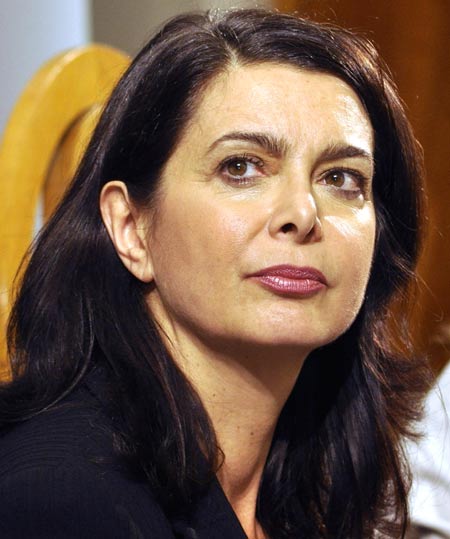 Boldirini gave the assurance on Saturday in Benin during her visit to the National Agency for the Prohibition of Trafficking in Persons (NAPTIP) facilities.
Boldirini said that there was need to strengthen the collaborations as well as increase resources to NAPTIP to function more effectively.
She cautioned against stigmatisation of the victims, adding that everybody had a responsibility to support and encourage them.
She noted that trafficking was seriously affecting humanity, and urged the government to implement projects that would engage women to do dignifying jobs.
She stressed the need for continuous empowerment of women and more awareness campaign.
Earlier, the Director-General of NAPTIP, Mrs Julie Okah-Donli said that the agency was a multi-disciplinary crime fighting agency.
Okah-Donli disclosed that over the years the agency had received 4, 755 cases, rescued and supported no fewer than 10, 685 victims.
She said that many of the victims have become university graduates while some were now employers of Labour.
She further said that the NAPTIP had also secured 323 convictions with two recent ones in Edo and Nassarawa states.
Okah-Donli listed inability to arrest and prosecute the big offenders who masterminded the trafficking of young innocent persons as the major challenge facing the agency.
She further said that the 115 persons repatriated recently in four batches from Italy needed some empowerment.
The News Agency of Nigeria (NAN) reports that on the entourage of the Presidente Chambers of Deputies, Italy was the Italian Ambassador to Nigeria Mr Fulvio Rustico.
Source: NAN