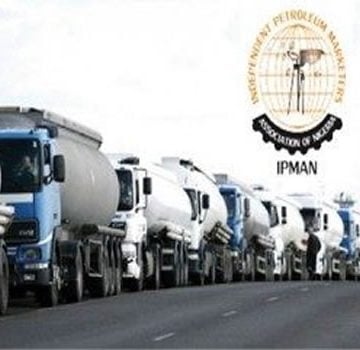 THE Independent Petroleum Marketers Association of Nigeria (IPMAN), Lagos State chapter has threatened to shut its members' filling stations across Lagos and of Ogun States from December 11.
The marketers accused the Nigerian National Petroleum Corporation (NNPC) of playing double standards by supplying petroleum products to its rival marketers, Depot and Petroleum Products Marketers Association (DAPPMA).
The group said over 900 filling stations will be shut down, which might lead to fuel crisis during the yuletide festivities.
In a statement by the group signed by its state chairman, Alhaji Alanamu Balogun, the Vice chairman, Pastor Gbenga Ilupeju and the secretary, Prince Kunle Oyenuga, it was stated said it was set for a showdown with NNPC over irregular fuel supply at Ejigbo satellite depot.
It said it took the painful decision because its members had been running their fuel stations at a loss since the past eight months due to NNPC default in the bulk purchase agreement it signed with IPMAN to sell fuel to its members at a cost of N133.28k per litre.
"Presently, a litre of petrol is being sold to our members by DAPPMA at N141, apart from running costs, bank charges and other expenses which made it impossible for our members to sell a litre of fuel at the controlled price of N145, but N146," it stated.
Furthermore, it explained that while the NNPC had refused to sell fuel to its members regularly, it (NNPC) is diverting the supplies to DAPPMA at a price of N117 per litre and DAPPMA in turn, sells to IPMAN members at N141 per litre. IPMAN said it believes that NNPC is doing this to deliberately cause fuel crisis because it could not control DAPPMA not to inflate prices beyond government's fixed prices.
Efforts to speak with the spokesman of the NNPC, Ndu Ughamadu, proved abortive as calls made to his line were not answered.