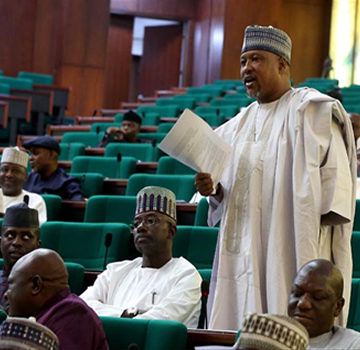 THE House of Representatives on Tuesday resolved to investigate the Nigeria Social Insurance Trust Fund (NSITF) over an alleged fraudulent diversion of the sum of N62.3 billion by the agency's past board and management.
The House also urged its committee on Labour, employment and productivity to conduct an investigative hearing into the non-inauguration of NSITF board.
The motion was brought to the floor of the House under matters of urgent national importance by Honourable Prestige Ossy during plenary in Abuja.
In his motion, Honourable Osssy stated that the EFCC had discovered various acts of fraudulent diversion from the federal government and private sector contributions amounting to N62.3 billion as at 2015 which he said was allegedly perpetrated by the past board and management.
He explained that the perpetuation of the alleged fraud and the non-inauguration of the SITF board had thrown the agency into a state of confusion and left it dead to its responsibilities to the general public.
He also raised concerned that the general public including several stakeholders such as the Nigeria Labour Congress (NLC) has called for a quick intervention into the non-inauguration of the NSITF board and alleged diversion of funds y the past board and management staff of the NSITF.
The House, however, referred the motion to the committee on Labour, Employment and productivity to determine the true financial position of the agency from the period of 2011 to date and report back to the house 
in six weeks
.
---
---