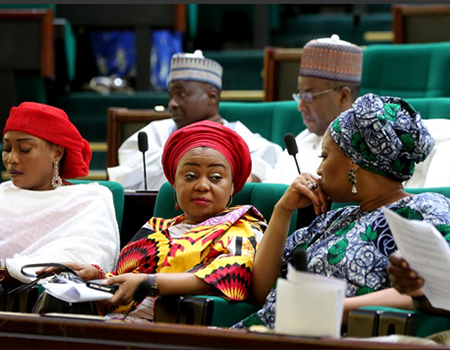 THE House of Representatives on Tuesday passed for second reading a bill for an Act to amend the Allocation of Revenue to establish the Excess Revenue Fund Account.
The Bill sponsored by Honourable Lovette Idrisi entitled, "A bill for an Act to Amend the Allocation of Revenue (Federation Account, etc.) Act, Cap. A15, laws of the Federation of Nigeria, 2004 to Establish the Excess Revenue Fund Account, and for related matters (HB. 1277)".
On the Objective of the bill, Honourable Idrisi said that Section 5 of the Principal Act should be amended by inserting immediately after the existing Section 5 a new Section 5A.
The new amendment been sort according to him, include: "Section 5A ,(1) There is hereby established for the Federation an Excess Revenue Fund Account which shall consist of all revenues or other moneys raised or received by the Federation above the revenue targets set out for the purpose of funding the budget in a fiscal year (not being revenues or other money payable under the constitution or any Act of the National Assembly into any other public fund of the Federation established for a specific purpose)
"Section 5(2) No money shall be withdrawn from the Excess Revenue Federation except to meet expenditure that is charged upon the fund money as authorised and/or prescribed by the National Assembly pursuance of Section 81 of the constitution.
"Section 5(3) subject to subsection an expenditure from the Excess Revenue Fund Account shall be in accordance with Section 2 and 3 of the Principal Act, provided that the Federation Allocation Account Committee shall prescribe the manner of distributing such money to the Consolidated Revenue Fund for the purpose of this bill and the Sovereign wealth fund".
Most of the lawmakers in their submissions noted that the excess crude account remained illegal, stressing that only National Assembly has the power to prescribe how the money accrued to Federal government would be shared.
ALSO READ: Buhari fighting corruption from all fronts —Presidential advisory committee
After debates on the bill, the Speaker, Honourable Yakubu Dogara who presided over the session mandated the House Committee on Finance and Justice to carry out further legislative work on the bill.