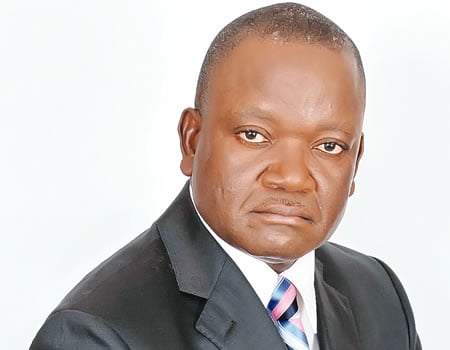 GOVERNOR Samuel Ortom of Benue State has revealed that he could not continue to weep over the killings of his people by suspected herdsmen who have laid siege to some parts of the state.
He stated this when General Superintendent of the Assemblies God of Church, Reverend Paul Emeka  and his entourage paid him a courtesy visit in Makurdi.
"Enough of these killings. We cannot continue in this manner. We have prayed and asked that if we have sinned, let God forgive us and may the blood of the people not flow again. If it's the sins of our forefathers, let God forgive us. After that pronouncement, we want to trust God that He will raise fighters against our fighters," he said.
Guma and Logo Local Government Areas of the state had been under the seige of herdsmen attacks leading to loss of 164 lives.
"I can't sleep in government house with my two eyes closed, because looking at my people undergoing this kind of trauma in the state is a tragedy for me," Ortom said.
The governor called on security agencies to assist in keeping the peace, arresting and prosecuting  those behind the killings.
"The security agencies must live up to their responsibility. I cannot continue to be weeping for this carnage everyday. The law we enacted was meant to proffer solution to the incessant herders/farmers clashes.
"There are less than 20 million cattle in Nigeria. In India, America and other countries, even in Africa, there are over 300 million cattle and we don't hear of this kind of carnage. We cannot continue the primitive way of rearing cattle. The nomad life has gone. We must adopt new approach of rearing cattles to ensure that we live peacefully with each other," he said.
Reverend Emeka, while speaking condemned the  killings of innocent, promised that the church would continue to pray for the state.