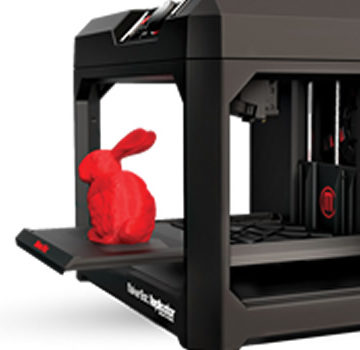 HARVARD researchers have demonstrated a new technique they call "rotational 3-D printing" that provides precision control over the materials it prints.
Natural products like bone and wood have complex microstructures that give them their strength and resistance to damage. But replicating these properties in man-made materials has been a challenge, mainly because of the inability to re-create these structures.
By precisely changing the position, rotation, and speed of a 3-D printer's nozzle, the team can build micro-fibres into objects.
Controlling how the fibres are positioned can improve the strength of the final product. Additionally, varying fibre structure within an object can give it greater durability in one area and flexibility in another, for example. Researchers say this nozzle concept can be used with any material that can be laid down using an extrusion printing method.