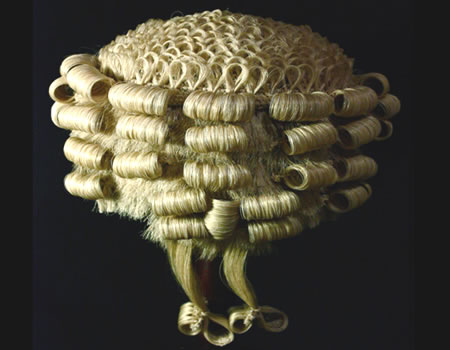 LAWYERS under the auspices of Lawyers of Conscience (LAWCONS) have called for the arrest of Ifeanyi Ejiofor, the lawyer representing the Indigenous People of Biafra (IPOB) as well as one Emma Powerful, the self-acclaimed Media Officer of the proscribed organization.
The lawyers said the failure of the government to arrest the two men, LAWCONS shall be forced to approach a competent court of law to compel the security agencies to arrest Kanu, Emma Powerful and Ejiofor immediately.
Addressing journalists in Abuja, LAWCONS President, Babatunde Oladimeji Esq, said both Ifeanyi Ejiofor and Emma Powerful, are members of IPOB and therefore should be arrested for belonging to an outlawed organization.
He said government must enforce the arrest because refusal to do so, amounts to contempt of court which proscribed IPOB a terrorist organization
He said LAWCONS is concerned that law enforcement agents are yet to act on the order of the Federal High Court in Abuja that designated IPOB as a terrorist organization whose activities are outlawed in any part of Nigeria.
In his words, "Ifeanyi Ejiofor, in addition to being Kanu and IPOB's lawyer, is a member of the terror group and therefore should have been arrested long before he went judicial shopping
'We do know that in addition to being a member of IPOB, Ifeanyi Ejiofor is also out to confuse the issues by claiming that the military has his leader/client, Kanu, who "kidnapped" himself to avoid showing up at his upcoming trial and jeopardize the freedom of those who stood surety for him.
"Knowing that he had grossly violated his bail conditions for his treason trial, Kanu had deliberately instigated his followers to attack troops on Operation Python Dance II drills to claim attacks on his person when they acted to defend themselves.'
He also said the security agencies should approach Interpol to assist in fishing Nnamdi Kanu out from Cameroon, France or any other country he might have fled to.
The LAWCONS president also advised  Senator Enyinnaya Abaribe, Jewish High Chief Priest Immanuu-El Shalom Okabemadu and Chartered Accountant Tochukwu Uchendu to call on their client to present himself at the next adjourned date or begin packing their bags for their extended stay at Kuje Prison since the subject of their surety have taken flight.
ALSO READ: Biafra: IPOB appeals to UN, UK, to prevail on FG to produce Kanu