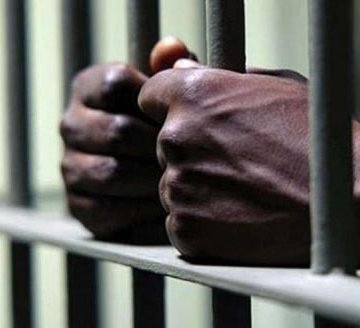 GOVERNOR Abdullahi Ganduje of Kano State has freed 50 inmates who are serving different jail terms at the Kurmawa Central Prison in Kano.
The governor, who ordered the release of the inmates during his visit to the prison in Kano on Monday, said the gesture was in the spirit of activities marking the 50th anniversary of the creation of the state.
"The gesture is part of the activities to commemorate the 50th anniversary of Kano as a state created on May 27, 1967, "Ganduje said.
He said the decision to visit the prison was to show to the inmates that the state government was aware of their existence and that they were also regarded as citizens of the state.
The governor said the beneficiaries of the gesture were selected based on ill health, old age, gravity of offence and sign   of reformation while in prison.
He, however, advised the freed inmates to desist from acts that would warrant bringing them back to prison.
Ganduje also said the state government would assist them with some money to enable them travel   back to their communities.