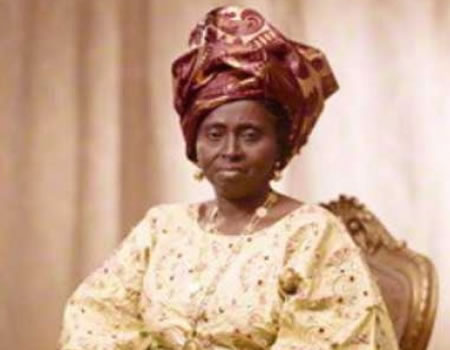 I turned 75 a week ago. I took the opportunity to announce that after the serialisation of Professor 'Wale Adebanwi's book on our Mother-in-Israel (Mama H.I.D Awolowo), this column will come to an end. The rest of the discussion on men, matters and events of Nigeria's history will pass to the younger generation.
With the permission of the Tribune management headed by Edward Dickson, I intend to only write once in a while commenting on the affairs of Nigeria that may be current at the particular time of writing. i will be recreating the PERISCOPE, an occasional Tribune publication that I once wrote inside this vibrant newspaper. This, I intend to sustain until I answer the supreme call. Next week, Political Panorama will be devoted fully to publishing my thanks to all the Nigerians who congratulated me for my turning 75 on Friday 26, January.
Despite the fact that I did not celebrate my 75th birthday with a social get together, some Nigerians who knew of my birthdate did join me and my family to mark the event.  I only received visitors and it was a satisfying event. I had the opportunity to also ruminate over some events of my life in the quiet celebration.
One event (historical) that struck my mind on that day was February 13, 1976, the unsuccessful coup of Colonial Bukar Sukar Dimka against the purposeful regime of the late Brigadier-General Murtala Ramat Mohammed. It came to my mind because I know that were Political Panorama to be fully on, it would have featured on this page a discussion of the unfortunate coup. That Murtala Mohammed/Olusegun Obasanjo regime was indeed a purposeful one that can never be forgotten in the history of Nigeria. On 13th February 1976, the good work done by the regime to paint a positively new image of Nigeria was sabotaged by some men in military uniform.
Like my friend, the late Lam Adesina would say in his lifetime "The search for a good regime in Nigeria still continues". Lam Adesina was governor of Oyo State and he wrote a column in the Nigerian Tribune in his politically active years – "The Search Continues"!
On the 13th of February 1976, as I had just entered the Students Affairs Office (then my office) at the University of Lagos, I suddenly found that some students of the university started racing to my office. Among them was my friend and fellow Ijesa, Mojeed Agboola Sanni. I then turned to Agboola Sanni and said "Agboola, what is happening? Mojeed replied 'Ebenezer, a coup has just been announced by one Major Damshad. He had thought that what he heard on the radio was Major Damshad.
A coup? (I had asked him) Yes, he replied.
Nigerians did love the Muhammed regime. I immediately entered my car and drove out of the compound, heading towards my Cousin's house (Tunde Akinigbagbe) in Mushin near the route to Idi-Iroko border. I told myself that if the coup succeeded, I would disappear abroad for safety. At the time of the coup, I had just returned from Luanda, Angola had been a member of the Obasanjo-led federal delegation to the AugustinhoNeto MPLA revolutionary celebrations.
Eventually, the coup failed as the Nigerian Army led by Colonel Ibrahim Badamosi Babangida announced at about 4 p.m (Nigerian time) that the coup attempt had been foiled. The rest is now history.
My mind also flashed on a historical matter that had painfully been occupying my mind on Ifaki Grammar School, Ekiti where I had attended for my secondary school education.
Of the 33 foundation students of the school that kicked off the school in 1957, only nine are still alive. I am one of the nine still alive. The rest have gone to paradise. A painful record of Ifaki Grammar School is that is no longer in its real form that we started in 1957. Recently, my friend, Colonel Osho (who now lives in Ado-Ekiti) reminded of this fact while congratulating me on my birthday.
One thing Governor Ayo Fayose can do for me as I celebrate my 75th birthday is to return my school back to its original position – a Boys Grammar School. I am told that today, Ifaki Grammar School is a secondary school with boys and girls registering as the students.
I later had my Higher School Certificate education at Igbobi College, Yaba.
As I painfully bid you, my good readers, goodbye and farewell, we must all ensure that Nigeria continues to exist as one country. All surely will be well with us in Jesus Name!
EBINO TOPSY – 0805-500-1735 (SMS ONLY PLEASE)
NEXT WEEK
(BOOK YOUR COPY FOR
"I THANK YOU ALL"