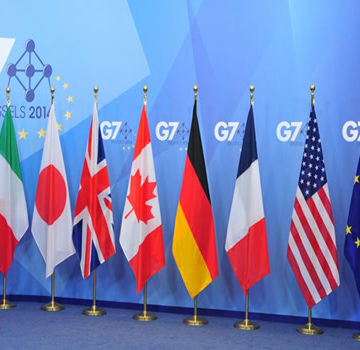 MINISTERS from the Group of Seven (G7) countries on Monday agreed that the U.S. stood apart from the other six countries on confronting climate change.
The G7 are Britain, Canada, France, Germany, Italy, Japan, and the U.S.
A 15-page communique released at the end of the two-day ministerial summit made it clear that there was a wide gap on the climate stance between the U.S. and the other six countries.
The statement is the latest indication of the growing gap between the U.S. and other major world economies when it comes to the priority of confronting climate change.
At the G7 ministerial talks in Bologna, Trump's main envoy, Environmental Protection Agency Director Scott Pruitt, left the talks to return to Washington only a few hours after his arrival.
In his remarks at the close of the talks, Minister of Economy Gian Galletti from host country, Italy said ministers "agreed on everything except for climate".