The iniquities of internet fraudsters, otherwise known as 'Yahoo Boys', are becoming worrisome in the Niger Delta. Many promising destinies have gone under in their prime and several others littering the streets after losing their sanity to mind-bending substances and diabolical ritual misadventure. EBENEZER ADUROKIYA, ALPHONSUS AGBORH, HENDRIX OLIOMOGBE, ONYEMA GODWIN, EBIOWEI LAWAL and INIOBONG EKPONTA probe into their mode of operations, the worrisome number of youths gone under and the unfathomable tacit support and encouragement some of them derive from their greedy and gullible parents as well as how the menace can be checkmated.
In parts of Delta State, internet fraudsters are tagged the 'White Club' because of the flashy white expensive cars they are identified with. From Agbor to Ogwashi Uku and to Asaba, from Oghara to Sapele, Abraka, Warri, Ughelli and other parts of the oil-producing state, the recklessness of these boys on the roads is beyond imagination. The maim, kill and, in most cases, get away with their recklessness even when arrests are made.
Sometimes, these boys, all dressed in assorted colourful designer clothes, move in groups, block streets with their cars from where trendy music is dished out in its loudest volume to announce their arrival.
In extreme cases, with plenty of video clips gone viral on social media, these guys could go haywire by mounting the roofs of their cars and to mob passersby with bales of fresh currencies. Passersby scamper after the 'manna' from heaven helping their forlorn appetites with some currencies their hands could grab.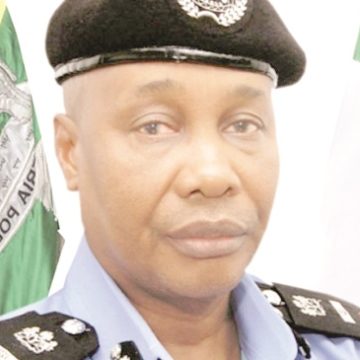 In Ogwashi Uku, a cyclist, identified as  Efagwu Igbodo, a native of Otolokpo in  Ika North East of the state, who was in his late 20s, had barely disembarked his passengers at a television viewing centre at Azungu axis of the town at about 7:00p.m, when a Mercedes Benz car came from the rear and knocked him down. Instead of the driver of the car to stop, he sped off, dragging the motorcycle that got hooked to the vehicle on the tarred road for a long distance.
Following the brazen act, youths in the area, who were incensed by the heinous action of the driver decided to give him a hot chase. Sensing danger, he abandoned the car and escaped, but this didn't deter sympathisers from setting the car ablaze. He was later arrested for reckless driving.
Some weeks ago, a joyous celebration over a newly-bought 2021 Lexus GX 460 turned sour when six suspected internet fraudsters died after ramming the car into a stationary truck along the Agbarho-Ughelli section of the East-West Road near Ekiugbo Junction in Ughelli, North Local Government Area of Delta State.
Edo State, no doubt has its own fair share of internet fraudsters, also known there as 'G-Men,'  'Guy Men', or 'Hip Guys', who are notorious for cruising around town in flashy automobiles and hanging out with their choice ladies.
Clutching expensive mobile phones, they are easily recognisable by dreadlocks, ripped jeans and earrings. For this new generation of fraudsters, the major raw material of their trade is phone data with which they send messages to their victims either through other people's Facebook or WhatsApp accounts which are usually hacked.
From sending proposals of attractive offers in form of Ponzi schemes to posing as Don Juan in search of lonely hearts, who are mostly foreign women on social media and as religious men desperately in search of money to build either churches or mosques, there's nothing too sacrilegious to scammers.
There is hardly any community in Edo State where their impact either in the form of house warming or a wild birthday bash, is not felt. There, the fall of a "mugu", the victim and the triumph of the "master", the scammer, is always cause for wild celebration.
One of the faceless fraudsters who gave an insight into their modus operandi, explaining that in their desperation to hit the jackpot quickly, they resort to all kinds of rituals to mesmerise their victims.
"Human organs, mostly of girls, are harvested and taken to the voodoo doctor with which charms are prepared. With these charms, rich victims are hypnotised to do our biddings. If for example,  a guy man demands N5 million from a "mugu" and tells him not to tell anybody, he obeys like a zombie because he is under a spell. That's the purpose of the charm. There is hardly any guy man who is not fetish," he disclosed.
The source who gave his first name as Andy after persists pressure, said that in some cases, big cows are buried alive as part of the rituals which could also include the use of female menstrual pads and pants, depending on the particular voodoo doctor.
Going by recent police accounts of suspected criminals who are routinely paraded, Yahoo Boys have not been known to engage in human sacrifice in Edo State, but Andy however insisted that it does happen by desperate Yahoo Plus Boys.
High rate of unemployment and the get-rich-quick syndrome, the source said, are the twin reasons why youths, most of whom are graduates of higher institutions, now unapologetically resort to scams.
Just like in many other states in Nigeria, Rivers has its own unique sets of internet fraudsters. Many of the fraudsters are school dropouts, misdirected undergraduates and unemployed graduates. These include some girls who combine prostitution with internet fraud by hacking into emails and other online contacts via phishing and other forms of scams.
Some of their trade include engaging online financial transactions such as Bitcoin, quick cash online doubling, foreign marriage liaison agency or soliciting for charity donor agencies representatives in Nigeria. Sometimes they hack into the financial database of financial institutions and companies. Some of them invest in the entertainment industry and local refineries popularly called Kpo fire adulterated petroleum products merchandising in the Niger Delta Area.
The United Arab Emirates, USA and West Indies are some of their choice destinations. Some unlucky ones among them have at different times been arrested, prosecuted by the anti-graft agency, the Economic and Financial Crimes Commission (EFCC) and jailed by the courts.
For example, on Tuesday, March 9, the EFCC arrested 10 suspected internet fraudsters in two different locations in Port Harcourt. The suspects: Eberechi Kelvin;  Promise Amadi; Golden Wopara; Abraham Okparuelu; Godwin Omeh; Iheanacho Chigaemezu; Paul Effiong;  Nelson Uwoajgeaga, Samuel Collins and Meshack Aniekan were arrested at God City Estate, Rumualgu, and Number 23,  Sam Mba Close,  off N.T.A., Akparale Road, Port Harcourt, Rivers State. They were arrested following verified intelligence about their suspicious involvement in internet-related frauds.
Items recovered from them included:  a blue- colour Toyota Sienna XLE 2006 bus,   a black- colour Mercedes Benz C240 car and an ash-colour Toyota Camry car. Others are, 11 mobile phone devices, four laptops, Automated Teller Machine (ATM) cards, one power bank and one bluetooth speaker.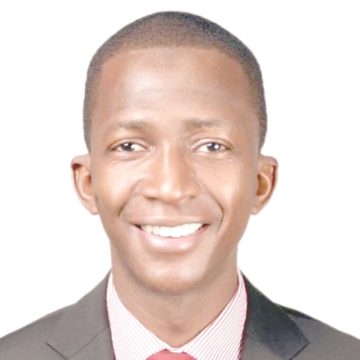 In Akwa Ibom, they are usually within the age bracket of 19 and 40. They are mostly seen spotting the long Arab-style beards, some bespectacled with a clean skull, tattoo on shoulders, gold jewelry and earrings on one side of the ear. Mostly on tinted cars, with some trudging the highbrow Ewet Housing Estate, Shelter Afrique and Osongama, with students' bags strapped to their back.
Inside the sporty bags are some essential gadgets including exotic phones, several SIM cards, laptops and some spare batteries including power banks for consistent chats with their would-be victims.
With the scamming business becoming a booming and growing industry in the state, the perpetrators, Nigerian Tribune gathered, are keeping EFCC and other security agencies on their toes.  For instance, in a sting operation, according to the Uyo Zonal Command of the anti-graft agency, five suspects were arrested when operatives of the commission stormed a three-bedroom apartment on Nsini Udeyop street, Shelter Afrique estate, Uyo.
One of the rooms, it was learnt, was converted into an internet-enabled enclosure for cyber crimes. Several items including 123 SIM cards, one Turkish SIM card, six laptops, 13 expensive android phones, several books containing several phone numbers and over 300 e-mail addresses of suspected victims were recovered after the raid.
The EFCC also confirmed the arrest of three suspects, alleged to be involved in illegal land deals, using their Facebook pages to advertise for non-existing lands.
Victor Gozie, 25; Sunday Justice, 24 and Okon Mark Uduak, 27, were said to have been rounded up by the EFCC operatives in their makeshift office, along Oron Road, Uyo, on intelligence.
"They were involved in defrauding innocent Akwa Ibom people in the guise of offering them real estate services, while securing their clients through the internet", the statement said, adding that "they will be charged to court."
"The fraudulent method involved advertising several plots of land on their Facebook page (Real Dream Estate) for sale at cheap rate and then lure their victims, by offering them landed properties at cheap rate of not less than N600,000", the statement added.
Items recovered included fake Deed of Conveyance, two desktop computers, one ES 300 Lexus Jeep and several fake transaction documents recovered from the desktop.
While teaching participants on the process of engaging in internet transaction on bitcoin, as a new business innovation for easy cash, Chief Effiong Nse, a cyber security expert, warned against greed in doing the business, saying "a lot of people have fallen into the hands of internet fraudsters in the process of internet trading".
Besides, he disclosed that "Akwa Ibom has become a thriving state with so many fraudsters migrating from Lagos, Abuja, Port Harcourt, Abia and other South-Eastern states with no specific job, but to engage in the business of scamming unsuspecting residents through cyber crimes".
As the government of Delta and Edo States continue to clamp down on the prevalence of internet fraudsters, Bayelsa State is becoming an option for these criminals who are also known to be carrying ritual killings to make quick cash.
To this end, the Ijaw Youth Council (IYC), Ogboin Clan, has expressed concern and called on relevant agencies to tackle the influx of internet fraudsters from neighbouring states into Bayelsa.
The chairman of IYC Ogboin clan in Southern Ijaw Local Government Area of the state, Comrade James Luis-Asari, in a statement said the menace of fraudsters led to the killing of a young man along Tantua Road in Amassoma Town who is suspected to have been involved in ritual murders.
Chairman of the Nigerian Bar Association (NBA), Warri Branch, Emmanuel Uti, blamed the menace on the wrong value system being championed by parents, political and spiritual leaders in the inordinate quest for quick riches.
"Our society got it wrong, because our value system has been abandoned. The religious preachers and our society worship money; rewards for hard work no longer exist. The society now recognises only the rich and no longer asks for the source of wealth," he submitted.
Speaking in the same vein, Jonathan Ekperusi, NBA Chairman, Effurun branch, blamed the menace on the abandonment of public school system and ceding education at all levels to private school operators.
"Today, our public schools are dilapidated while the teachers are not catered for. Added to that is the role of religious institutions that now emphasise overnight riches without attention to the dignity of labour. We have lost our value system. The result is disgruntled young men and women without direction," he noted.
Child Welfare Specialist and president of the Nigerian Child Welfare Fund, Joshua Omorere, blamed it all on the home, the society and the government.
"The society got it wrong in the way and manner we bring up our children. No more value for hard work and we have completely lost out in morals. All these started from the home, when lazy parents look up to their teenage children for money and they don›t bother where and how they get this money," he said.
Comrade Sheriff Mulade is not just a parent, but an environmental activist and a peace and conflict resolution ambassador, who is a frontline advocate of taking youths from the streets to classrooms or skill acquisition centres to stem anti-social engagements in society.
Mulade, who underscored the significance of youths in the growth and development of the society, identified the peer motivated excitement of being a youth, the jingoistic pursuit of patriotic ideas, and perceived victimisation arising from economic exploitation as the key factors responsible for the drift of youths into Yahoo frauds.
"Our society got it wrong with these vices introduced by the leaders such as lack of humanitarian and social welfare, lack of good governance, corrupt practices of government officials, inadequate training programmes, unemployment, inadequate recreational facilities, lack of quality education, and so on, as the reasons for incessant activities of Yahoo Plus Boys," he noted.
According to him, some parents are in support of the immoral enterprise due to poverty, unemployment, disillusionment, frustration, dejection and lack of social amenities in the society.
"Poverty connotes inequality and social injustice and this traumatises the poor. More than 70 per cent of people in Nigeria is in abject poverty, living below the poverty line, and one- third survives on less than US $1 dollar a day.The rising tide of unemployment and the fear of a bleak future of their wards/children has made them to support their wards/children in order to achieve their wards/children dreams and take care of them," he lamented.
Mulade, who doubles as the National Coordinator of the Centre for Peace and Environmental Justice (CEPEJ), urged the country to embark on a wide-range re-orientation of the youths on the right values to imbibe, be mindful of making right choices and decision vis-a-vis the trajectory of cause and effect.
He appealed to government at all levels to tackle rot in the education system, increase opportunities for entrepreneurial development and empowerment among youths, give access to credit facilities and other support mechanisms to young investors as well as increase allocations for youth development and youth-related programmes, among others.
YOU SHOULD NOT MISS THESE HEADLINES FROM NIGERIAN TRIBUNE
We Have Not Had Water Supply In Months ― Abeokuta Residents
In spite of the huge investment in the water sector by the government and international organisations, water scarcity has grown to become a perennial nightmare for residents of Abeokuta, the Ogun State capital. This report x-rays the lives and experiences of residents in getting clean, potable and affordable water amidst the surge of COVID-19 cases in the state…Security agencies on edgeSecurity agencies on edge
Selfies, video calls and Chinese documentaries: The things you'll meet onboard Lagos-Ibadan train
The Lagos-Ibadan railway was inaugurated recently for a full paid operation by the Nigerian Railway Corporation after about a year of free test-run. Our reporter joined the train to and fro Lagos from Ibadan and tells his experience in this report…Security agencies on edgeSecurity agencies on edge