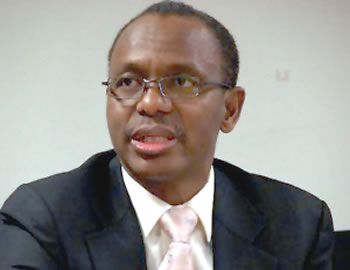 GOVERNOR Nasir el-Rufai of Kaduna state has said the appointment letters of the first batch of newly recruit teachers in the state is ready.
This was even as he said will get their permanent and pensionable letters very soon.
He dropped the hint on Monday during a meeting with the chairmen of the 23 local government councils and their Education Secretaries.
In a statement issued to the Nigerian Tribune and signed by the governor's media aide, Samuel Aruwan remarked that the meeting received reports from all the 23 councils on the conditions in the schools in their areas.
The State Universal Basic Education Board (SUBEB) also gave an update on the recruitment process for new teachers.SUBEB officials confirmed that the marking of scripts for new recruits has been concluded, and they assured the governor that the first batch of newly recruited teachers should be ready for deployment by the middle of February 2018.
According to the statement, 'The council officials reported that most teachers in Kaduna State are reporting to work, and ignoring the NUT strike.
'The field reports indicated that NUT officials are persisting in their harassment of teachers that are reporting for duty. This illegal action is being aggravated by the seizure of school attendance registers by some of the union officials.
'The meeting also heard that many teachers who did not apply anew, or were dissuaded by their union from taking the recruitment test are requesting a second chance.
Responding to this plea from the Education Secretaries, Malam Nasir El-Rufai said that SUBEB has a programme of continuous recruitment and as such will give every teacher that is willing a chance to apply and be considered for recruitment.
"We are not interested in pushing anyone away," the governor said. We are pushing bad people away so that good ones can come in. That is why we are recruiting 25,000 to take the place of 21,780."
The governor said that the police and civil defence forces will provide protection for schools. He warned union officials to desist from impeding teachers that are reporting for work, or from seizing attendance registers.
"The right to strike does not include the right to prevent others from working. Union officials are reminded that school registers are public property, and seizing those amounts to an illegal act.