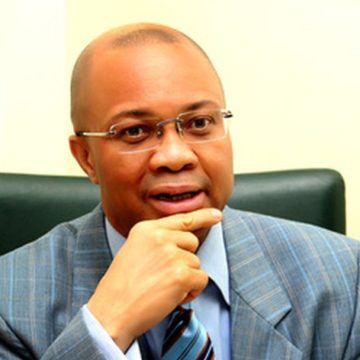 MR Ben Akabueze, Director General, Budget Office of the Federation, said on Monday that the Federal Government released about N2.45 trillion for capital projects from the 2016 and 2017 budgets.
Akabueze disclosed this in an interview with the News Agency of Nigeria (NAN) in Abuja.
NAN recalls that N6.06 trillion was the total budget for 2016, including N1.75 trillion for capital projects while N2.18 trillion was for capital expenditure in the 2017 budget of N7.298 trillion.
The director general said 1.2 trillion was released for the implementation of capital projects in 2016.
"This (N1.2 trillion) is the highest amount released so far by the Federal Government. Over one trillion was utilised by Ministries, Departments and Agencies (MDAs).
"Overall, of the total budgeted sum of 6.06 trillion in 2016, the sum of 5.36 trillion accounts for the total expenditure, leaving a balance of 0.7 trillion," he said.
The director general said the figure indicated an overall performance of 88.43 per cent, adding that the implementation of 2016 budget was remarkable.
"With regards to 2017 budget, about N1.248 trillion has been released for capital projects. MDAs have so far accessed about 70 per cent of this amount," he said.
He, however, noted that the MDAs had included about 50 per cent of the capital projects budgeted for in 2017 in the 2018 budget.
Akabueze said that the implementation of the 2017 budget would be ongoing until the 2018 budget was approved.
According to him, the total expenditure for 2017 budget till date is N6.406 trillion.
He said that the amount included a recurrent expenditure of about N5.16 trillion and capital expenditure of about 1.25 trillion.
"This indicates an overall performance of 86.1 per cent. It is clear that implementation of 2017 budget which is still ongoing can also be adjudged impressive.
Akabueze said the Ministry of Budget and National Planning had ensured effective monitoring of projects and programmes in the country.
"The Fiscal Responsibility Act (2007) as amended mandates the budget office to prepare and publish a quarterly budget implementation report.
"So, ongoing projects across the country are jointly monitored by the Budget Office Monitoring and Evaluation Department and the National Monitoring and Evaluation Department of the ministry on a quarterly basis.
"We are working on activating the budget monitoring module on the Government Integrated Financial Information System (GIFMIS) platform,'' he added.