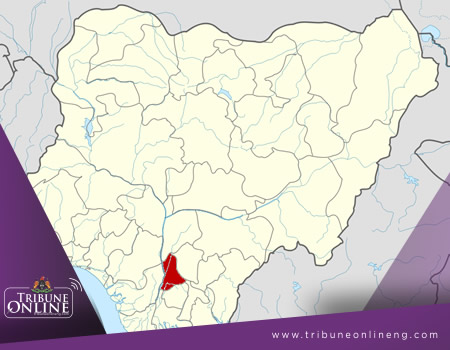 THE family of the slain Onitsha trader, late Mr Ndubuisi Nwokolo have cried to the police and the public to help in the arrest and prosecution of killers of their son who died last week Friday.
The mother of the deceased, Mrs Kate Nwokolo while lamenting the death of Nwokolo told newsmen yesterday in her residence in Onitsha, that her son was not only a son of consolation and breadwinner of the family but also have been taking care of his sick father for the past eight months.
Wailing uncontrollable, the aged mother narrated that the incident started when Ndu resisted Ikanda from slapping an elderly Okada man conveying him to his shop, a fight ensued, prompting Ikanda's gang to rush to the scene and mobbed Ndu to death.
Mrs Nwokolo who strongly called for justice alleged that Ikanda had been arrested and detained several times but constant order-from-above have seen to his release each time he was arrested because he was alleged to be working as a thug to top politicians in Anambra State.
ALSO READ: Senate kangaroo committee suspended me, says Ndume
Also speaking, the wife of the deceased and mother of his two little children, Mrs Cynthia Nneka Nwokolo narrated the sad ordeal prior to the death of her husband and called on authorities to bring the bandits who perpetrated this heinous crime to book, urging them never to sweep this case under the carpet.
Meanwhile, the Anambra State Police Command has assured Ndi Anambra that it would fish out the killers of an Onitsha trader Mr Ndubuisi Nwokolo and bring them to Justice.
A 38-year-old Nwokolo was allegedly murdered on Friday at No 21 Etumonye Street, Odoakpu Onitsha by one Ikenda and group using woods and matches on the victim, which made many youths in Onitsha to go on a rampage in protest of the heinous crime.
The victim was however rushed to Borromeo Hospital Onitsha where he was confirmed dead by a medical doctor and corpse deposited at the mortuary for autopsy.
The deceased Ndu Nwokolo a native of Umunede, Ika Northeast LGA of Delta State was a Business Management graduate of the University of Calabar. He was aged 39 (1979-2018)
The killer was allegedly identified as Ikanda (Ikechukwu Udensi)who hails from Azzia in Ihiala council area of Anambra State, and collaborated with other suspects said to be at large.