EZ farming institute to boost agriculture, empower youths —Oparinde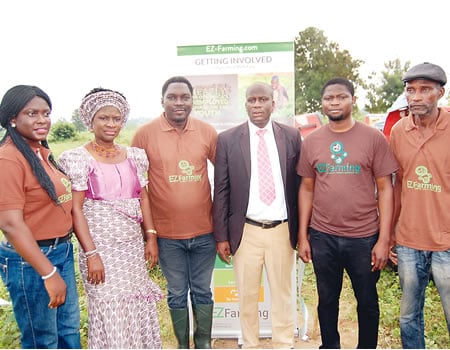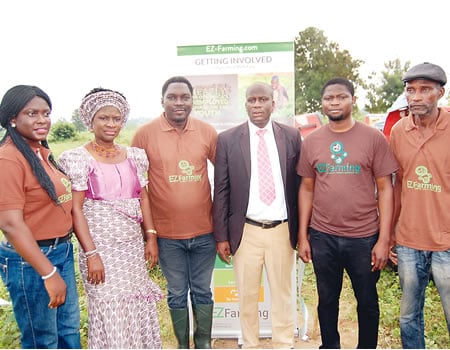 IN its quest to contribute to the growth of agricultural sector in Nigeria, as well as creating an easy platform of farming to communities and youths across the country, an emerging farm networking organisation, EZ Farming, has instituted a platform for the younger generation to be a successful in the sector.
The Chief Executive Officer of EZ Farming, Dr Adewale Oparinde, made this known at the inauguration of the EZ Farm settlement at Dede village, Osun State, saying that, the initiative was a platform for everyone to get involve in agriculture with ease, connecting commercial farmers and investors.
"Our goal is to connect several stakeholders and investors to commercial farming opportunities. Interested investors and land owners are free to register on our platform. There is also a room for partnership. Aside the fact that we are connecting with communities on the enlightenment on the values of agriculture; we are also engaging youths on how to become successful through agriculture.
"We have outlined a suitable platform on how to empower youths through this initiative, any interested member would join the platform as an intern and would be on IT for two-six month, depending on the crop farming they are interested in. Later he would be upgraded to the stage of an upcoming commercial farmer under the commercial farmer guidance. It is a practical farming and our goal is to teach people what professional farming entails. We will allocate land to the person if the person has no land and provide necessary infrastructure. Technical guidance would also be provided and the produced goods would be processed by the commercial farmers.
ALSO READ: Improved welfare, our priority – NYSC DG
Having gone through all these training, the youth farmer would have become an excerpt in the field.
"We have a wide vision for empower youths in Nigeria and Africa with this initiative in order to continue to generate new young commercial farmers, as well as correct the common insinuation that farming is old men business, but a gainful employment that they can exploit. And we have also created a secured platform for interested investors, such as constant monitoring irrespective of your location, the instant return of capital. Above all, EZ Farming is all about connecting, investing and empowering. We are connector that empowers everyone along the agricultural value chain.
The chairman on the occasion, Reverend Timothy Olumuyiwa Balogun of the Life Spring Chapel International, Gbogan, Osun State, acknowledged the brains behind the EZ Farming, just as he described the initiative as a welcomed development as it is geared to take agriculture to a greater height and also involving youths and communities across the country.
"The introduction of the initiative is timely. This is what we need for now as way to revamp the economy of the country through agriculture. This can be achievable because we have land and other necessary resources," he added.
A representative of International Institute of Tropical Agriculture (IITA), Ibadan, Mr Adepitan Adedayo, acknowledged the brains behind EZ Farming, just as he noted that he was ready to collaborate with them in bringing agricultural technology close to the farmers, especially the youths.
Another beneficiary, Oluwatosin Oni, a graduate of Political Science from the Obafemi Awolowo University, said: "This is a golden opportunity the employed and unemployed youths needs to tap into. I am delighted to be a beneficiary of this initiative; I am encouraged with what I have seen so far and I am ready to start work with them and I believe that in no time I would also become a successful farmer. I am confident that the era of searching for jobs is over; it has been three year now, I thank God that I came across this initiative."
An investor of EZ Farming, Mrs Timileyin Oyebode stated that initiative was a welcome development, especially geared towards youth empowerment and also ensuring that agriculture is serving its purpose for sustainability and growth of the country and other African nation.