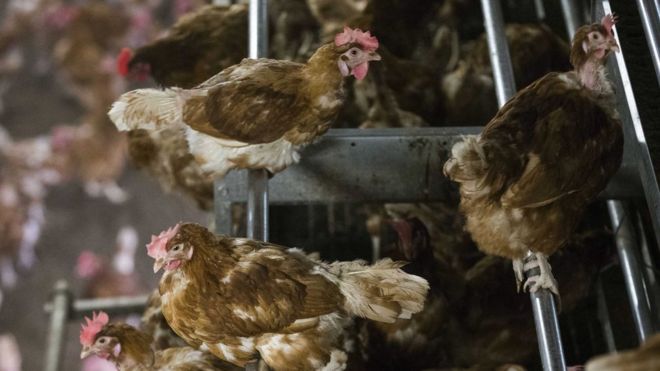 LIVESTOCK farmers have been told that quality animal feeds is a critical factor to guarantee a bumper animal production.
A professor of Nutritional Biochemistry and Toxicology at the University of Ibadan, Professor Durojaiye Ologhobo stated this while delivering a lecture titled: Low Cost Strategies For Bumper Animal Production orgaised as part of activities marking the 2018 annual Animal Science Association of Nigeria (ASAN), Oyo State branch Week celebration.
He noted that feeds are the store house of all nutrients required for animal production and should be available in sufficient amounts for the animal to satisfy its needs if livestock farmers are to have a bumper production.
"How well an animal will utilize nutrients for growth and productive purposes, depends on the quality of feeds, digestibility, the nutrients absorbed, utilised and metabolised in the tissues." He said.
Ologhobo, further stated that there is the need for livestock farmers to explore the use of locally available feed resources that have the capacity to yield the same output as conventional feeds and perhaps at cheaper cost to formulate diets that are nutritionally balanced.
This strategy according to him, will benefit the end users by reducing the cost of animal production and products and making them easily available and cheaper for human consumption.
ALSO READ: Farmers/herdsmen crisis: Experts urge herders to embrace ranching
Chairman, Ibadan North Local Government, Adegoke Bashir Adebayo, while addressing the gathering informed that Ibadan North Local Governmnent is unflinchingly working hard to encourage, support and promote all agricultural activities taking place in its jurisdiction in line with its agricultural mandate, in order to ensure rapid agricultural development and food security.
He also stated that if adequate attention is paid to agriculture, Nigeria will be the haven of booming economy among the comity of nations.
Also, as part of the 2018 ASAN Week celebration, an inter-secondary school quiz competition held at the Federal College of Animal Health and Production Technology, Ibadan.
The quiz competition according to the Chairman of Oyo ASAN, Dr Johnson Olupona was organised as a way of encouraging young school leavers to embrace animal production which in turn would serve as a booster of the economy.