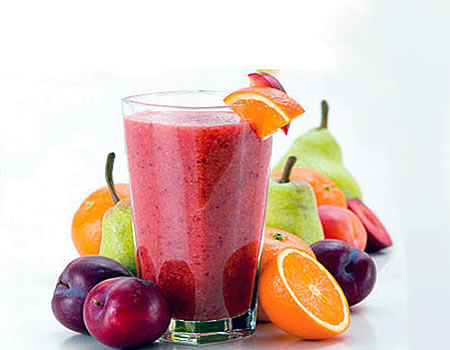 Contrary to the perception, much of the excess sugar in the body is caused by sweetened foods and not pure fruit juice.
According to Dr Bisi Abiola, a celebrated wellness expert, the simple sugar found in whole fruit and fruit juices is mostly in form of fructose. She affirmed that the amount of sugar in fruit juices does the body no harm.
Abiola made these pronouncements in her monthly wellness dialogue series, a programme supported by Chivita as part of its public enlightenment campaign on the benefits of 100 per cent fruitjuice.
In the discourse, Abiola, who is also the Managing Director of Indulge Nigeria Limited, noted: "Sugar in 100 per cent fruit juice always comes with the fruits that have been juiced. It is never added.  Accordingly, the World Health Organisation takes account of natural sugars contained in fruit juices in the 'free sugars' category."
ALSO READ: Minimum wage stalemate: Workers set for nationwide strike
She stressed that 100 per cent fruit juice contains fructose – an equivalent of raw fruits they are made from – explaining that some fruit juices are sweeter than others as the products they extracted from differ in terms of sugar content and flavour.
According to her, there is no positive correlation between fruit juice and health risks such as obesity, cancer, diabetes and dental decay.
She said: "Juice is an important source of nutrients, and 100 per cent fruit juice makes a valuable contribution to your daily intake of Vitamin C," she explained. "A glass of pure orange fruit juice is also a good source of folate and potassium. It is a difficult task for children, and harder for adults to eat the five recommended portions of fruit a day, a problem readily solved by ready to drink fruit juices like Chivita 100 per cent fruit juice."
Abiola admitted that the sugar scare is overshadowing the positive contributions that fruit juice makes to the national health. She however said: "Research supports favourable effects of fruit juices on lipid profile and blood pressure. With regards to dental decay, there is no major evidence of a link with the consumption of fruit or fruit juices, except when related to feeding bottles in early childhood.
"In a methodical review of the evidence, there exists no reliable evidence of negative impact of 100 per cent fruit juice on health, including body weight, cardiovascular disease and risk of type two diabetes," she noted.