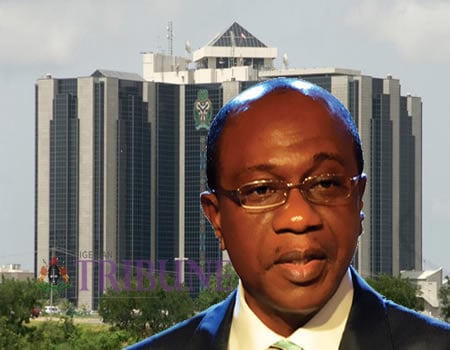 THE Central Bank of Nigeria (CBN) and the Debt Management Office (DMO) are set to collectively sell Treasury Bills and Bonds totaling N273 billon. While the CBN will auction treasury bills worth N133.246 billion which will offset maturing treasury bills worth N104.679 billion, traders are expectant that coming financial system liquidity strain might result to a hike in interbank rates.
In the same vein, barely 48 hours of mopping up excess currency in circulation by the CBN, with sale of N133.24 billion in Treasury Bills, the DMO on Friday announced that it is auctioning N140 billion bonds (about $460 million).
The bond auction, which is billed to hold on Wednesday, June 21, will be made up of N40 billion to be due in 2021; N50 billion bonds, each for 2027 and in 2037, using a Dutch auction system.
According to the DMO, settlement is expected the day after the sale, as the new bonds will be part of the May 2017 issues.
It would be recalled that this marked nearly two days after CBN had announced plans to sell more than N133 billion worth of Treasury bills at an auction also next week.
The apex bank on Friday held two auctions to sell treasury bills worth N286.8 billion ($939.56 million), traders said, as the regulator moved to tighten liquidity and curb speculation on the local currency.
Traders said the debt sale reduced the level of naira liquidity in the money market and pushed up the overnight interbank lending rate to 15 per cent, up from 6.7 per cent where it closed the previous day.
The bank's draining of N200 billion on Friday in a 181-day special Treasury bill auction at 16 per cent was followed by an additional auction of N85.78 billion worth of 305-day treasury bills at 18.60 per cent. It also sold N1.05 billion of 174-day paper at 18 per cent.