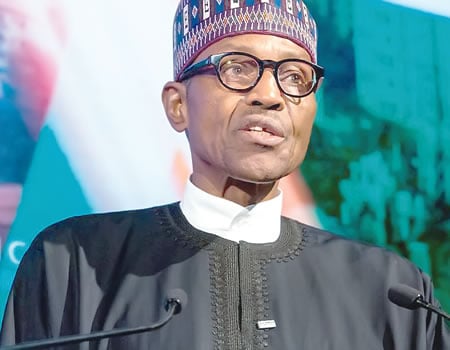 PRESIDENT Muhammadu Buhari has singled out Kebbi State governor, Abubakar Bagudu as Nigeria's true ambassador on rural economic development through his massive agricultural investment and inter-state economic revival policy initiatives.
The president who praised Bagudu's efforts during the inauguration of the presidential committee on food security recently, thanked Bagudu for his "unwavering commitment to the rice value chain and the unprecedented inter-state agricultural business drive with Lagos State which give birth to the Lake rice production initiative.
Meanwhile the agricultural tourism governor has refurbished the secretariat of the famous Argungu fishing festival slated to make a strong come back in February next year.
The development is to help provide a conducive meeting place for those saddled with repackaging the festival to meet sponsors and also as a true reflection of the governor's commitment to the overall success of the event.
Nura Kangiwa, the Kebbi governor's special adviser on tourism and Coordinator of Argungu fishing festival appreciated the governor for the new look office secretariat and other promises of commitment to properly re-enact and re-engage the world famous tourism fishing festival in black Africa and on this part of the world.
To give vent to Kebbi state as a notable cultural tourism destination and to also fully activate multi countdown tourism activities to boost and generate tourism traffic for Argungu fishing festival next year. Alhaji Kangiwa revealed that Polo and international wrestling sport events will take place in April, next month.
In press release issued in Lagos by his media consultant, Frank Meke, Alhaji Nura Kangiwa who is the Turakin Kebbi noted the Argungu polo tournament will take place between April 24 and 30, 2018 as a top line sports tourism event to showcase Kebbi State as a complete destination with unparalleled offerings to keep visitors fully engaged during their holiday in Kebbi state.
The maiden edition of the Polo event was held in April, 2017 with over 10 teams competing for various cups donated and sponsored by Kebbi state government, corporate bodies and notable individuals.
This year's edition will have teams competing for President's cup, Governor's cup, Sultan's cup, Emir of Argungu cup, Shehu Kangiwa's cup, Argungu fishing festival cup and Umaru Shinkafi's cup.
On the cultural sideline, Alhaji Kangiwa listed the international wrestling competition between Nigeria and Niger Republic as top attraction with games and cultural dances a such as mel racing, Yan Tanri cultural dances, bull fighting (Hawan Qaho), Archery and catapulting competitions also as features of Pre-Argungu fishing festival events geared towards giving sponsors windows into how the festival may rebound next year.By 'Wale Olapade