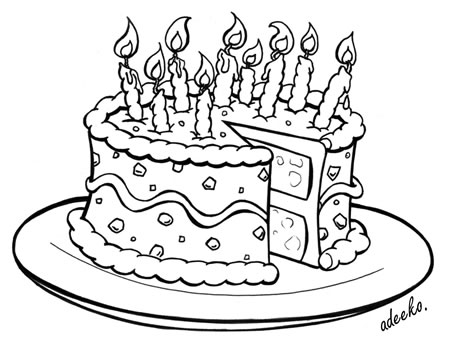 ON May 15, Chief Dayo Abatan will turn 79. Dayo is one of my very close friends. We are also political colleagues. We have been together now for almost fifty-one years.
At 79, Chief Dayo Abatan looks a man of sixty years of age. He was a former student leader in his days at the University of Ibadan. He was the President of the University of Ibadan Students Union in 1968/1969 academic session. He is an orator and a gifted writer. When Nigeria was engulfed in anti-Militarist struggle of the Gowonist years, Dayo wrote a book on how Nigeria could achieve democracy without shedding the blood of the innocent. The book was launched in 1974 about the same time that Naiwu Osahon the famous writer produced his great book Sex Is A Nigger.
I met Dayo Abatan in 1968 at Kutwenji in Niger State when we were on our way as Student Leaders to Ahmadu Bello University, Zaria for that year's National Convention of the National Union of Nigerian Student's (NUNS).  While Dayo was the president of the U.I Students Union, I was leading the University of Lagos delegation to the same convention. The Unilag President at that time was the late Femi Audifferen.
The NUNS Convention of that year was equally attended by radical student leaders of the time like Roland Agidi(who was contesting the presidency of the NUNS), the late Gboyega Anifalaje (who later became the Director of Travels of the NUNS at the Convention), Geoffrey Femi Bayor and several others).
I was nicknamed by my colleagues at the Convention "ORDER 17" (Order 17 of the then NUNS constitution then stated that a point of order must be heard at all times that it was raised).
When we left the University, Dayo Abatan and I with others graduated into national politics. It was never a surprise that Dayo and I were later to be friends in the Papa Awolowo led UPN in the politics of the second republic.
Dayo Abatan first operated in Lagos State UPN under the leadership of Alhaji L.K. Jakande before he moved to the Ogun State branch in 1979 to continue with his UPN politics. The UPN in Ogun State at that time was led by the late Chief Bisi Onabanjo, the Aiyekoto himself.
Dayo Abatan is today a frontline leader of the APC Party. He works harmoniously together with Governor Ibikunle Amosun of Ogun State. As a Student of U.I those days, my friend Dayo Abatan was equally a student socialite who was a top member of the SIGMA Club, the Club that was sponsoring the annual Havana Night at the University of Ibadan.
During those days, those who did not attend the HAVANA Night in U.I, with their girl friends were not recognizedand regarded as genuine lovers. It was always a night to remember.
I remember that Dayo Abatan was among the SIGMA Club delegation that travelled to Ghana to bring down to Nigeria the famous Ramblers Dance Band of Ghana led by Jerry Hansen to come and play at the HAVANA Night of U.I at that time.
Another social Club in the Universities in Nigeria at that time was the ZEE Club of UNILAG that had the likes of Dr. Sunny Kuku, Dr. Kayode Shankiya, Dr. Debo Adeyemi as members.
The ZEE Club also sponsored the ZEE Nights at their College of Medicine Campus, Idi-Araba, Lagos in the 60s,.
Up till today when we are now both at our 70s, Dayo and I still remain very close friends. One of our friends, Colonel Afolabi David aka 'Kinshasha Kinshosho" died in 2016.
Chief Dayo Abatan, is a very simple minded Nigerian. He is still as handsome as ever at 79 years of age. Biological process of human development has however slowed him and we members of his generation down.
At 79, my friend Dayo Abatan is still very agile smart and athletic.
We will continue to cherish our friendship and equally cherish our lives, though we are no longer the restless and dashing young men of the 60s, 70s, and 80s.We still however remain what we have always been: uncompromisingly committed Awoists who religiously believe not only in the leadership of the late Avatar Papa Obafemi Awolowo, but equally believe in the ideals for which the old man (Awo) stood for when he was alive.
As senator(Ambassador) Gunju Adesakin returns home
Today in Ile-Ife, Osun State, the body of our 'Egbon' Senator Gunju Adesakin will be lowered to his grave. 'Egbon' died sometime in February. He was a very nice man. He was so friendly that he could hardly hurt a fly while he lived.
He became a UPN Senator after the 1983 elections. The UPN Senators at that time included, the late Chief Jonathan Odebiyi, the late Chief Abraham Adesanya, the late Chief Adeyiga Ajayi, former Governor Tunji Adebayo, the late Dr. Femi Ayantuga, the late Senator Sikiru Shitta Bay etc. Senator Gunju Adesiakin was  later to become the Chairman of the IBB created "left of Centre" SDP Party then led by Ambassador Baba Gana Kingibe.
'Egbon' Gunju Adesakin was appointed by the then President Olusegun Obasanjoas Nigeria's Ambassador to China.
He cared very much for those of us who were his younger friends. When I took ill sometime in 2015, Senator Adesakin was always phoning me to check on my health virtually every day. But for the assistance of Professor Kolawole and his able medical team at the Obafemi Awolowo Teaching Hospital that included Dr. (Mrs.) Toyin Ogundele, Dr. (Mrs.) Tomi Yussuf, Dr. Akinfaderin  etc, I would by now been resting permanently in my grave.
'Egbon' Adesakin was always there for me urging me to sum up all the courage to survive the diabetic ordeal.
Few days (in February) to his death, he sent me a text message informing me that a Chinese Medical Centre had been opened at Ile-Ife. He wanted me to visit the centre for a second opinion on my health. I was planning to go there after clearing it with Professor Kolawole when the news of Senator Gunju Adesakin was broken to me. He was a jolly good fellow.
After a funeral service at Ile-Ife today, Ambassador Gunju Adesakin will be lowered to his grave. He will for long be remembered.
In Nigeria today, life has become 'turn by turn Nigeria Limited'. We are dying! God however knows best.
Announcement
Next week, the final edition of the serialization of Professor Wale Adebanwi's book on MAMA H.I.D will appear inside political panorama.
(Book your copy in advance)
I intend to resuscitate the Column Periscope after it has been cleared by the Nigerian Tribune Management led by our active friend, Edward Dickson.
The Periscope will be an occasional Tribune publication.
Good luck and God bless you all!
EBINO TOPSY – 0805-500-1735 (SMS ONLY PLEASE)