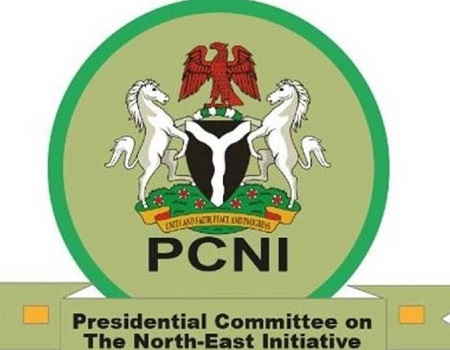 TRAINING has begun for 170 stakeholders comprising traditional Rulers, Judicial officers and Imams on peace building and Transitional Justice in Gombe State by the Presidential Committee on North-East Initiative (PCNI
Vice Chairman of the PCNI, Tijjani Musa Tumsa, while speaking at the opening ceremony of the training said that the stakeholders being trained are expected to play the role of mediators with the aim of reconciling differences, settling disputes and ensuring the fabric of the society remain intact considering the destruction meted out by the Boko Haram insurgents in the North-East sub-region.
Musa Tumsa also explained further that the programme is designed in such a way that it will rebuild social cohesion in partnership with key institutions represented at the training.
ALSO READ: Ensuring liberty, freedom in the face of terrorism
According to him, "the overall objective of the programme is to strengthen peace building processes leading to resilience and social cohesion within a context of justice and reconciliation".
Speaking earlier, Chairman of Green Horizon Law and Development Consultants who are facilitators of the program, Professor Muhammed Tabiu (SAN), said that the workshop is one among series of training workshops taking place in all the six North-Eastern States organized by the PCNI with the objective of promoting and supporting peace, justice, reconciliation and reintegration in the North-East.
Represented by Barrister Mohammed Maidoki, Professor Muhammad Tabiu said that, Boko Haram crises in the North-East has devastated the region beyond description adding that, "in a period of about eight years, the crises consumed an estimated 30,000 lives and displaced over two million people from their homes".
He further said that, "This is aside from the destruction of towns and villages as well as valuable Government facilities like schools, hospitals, health centres, courts, Police Stations, prisons and many more. While the three states Borno, Adamawa and Yobe States bore the worst brunt of this monumental calamity, no State in the region was left untouched".
In a goodwill message, Secretary General of the Gombe state chapter of Jama'atul Nasril Islam (JNI), Alhaji Saleh Damburam, said that the programme by PCNI is a highly welcome development considering the devastation the Boko Haram crises has brought to the State.
"The programme will be particularly important to the Imams in the State considering the role they play in the society", he declared.