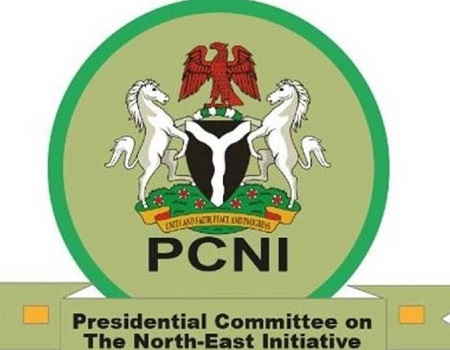 A total of 3,100 teachers from the Nort-East subregion are to be trained by the Presidential Committee on North-East Initiative (PCNI) on how to control trauma and enhance teaching in schools.
While declaring the training opened for Bauchi State 2nd batch UBE Teachers at the Abubakar Tafawa Balewa University (ATBU), Bauchi on Monday, Chairman of the Committee, General Theophilus Danjuma said the training will expose the teachers to new techniques of teaching and security tips on schools protection.
The PCNI Chairman who was represented by Professor Hauwa Biu, also explained that the training was designed to enhance the capacity of the teachers to support parents and pupils affected by the insurgency.
ALSO READ: Buhari on leaving Nigeria
According to him, "the North-East is lagging behind in all facets of human development and advancement, and this sad reality of our dear region has been attributed to several factors, prominent among which is mass failure of students who are to transit to higher institution of learning".
"Another challenge that evolved with Boko Haram insurgency which must be tackled to secure the future of our children are trauma and insecurity in schools. These three issues: poor quality of teachers, trauma counselling and security of our schools are what the training is to tackle, and they also guide the development of the training modules", he added.
Theophilus Danjuma further explained that, "Nigeria is advancing in all facets under the dynamic leadership of President Muhammad Buhari, and as a region, we can only participate when we have the requisite manpower and skills. The requisite skills can only come about when we have the right teachers that will groom and guide our children ".
"We feel the need to empower the teachers both psychologically and intellectually for them to know what they should do to address future occurrence of this nature. Here we have another 300 participants drawn from the 20 local government areas of Bauchi state, and we hope each of them will go back to their respective schools, local government areas and teach others who were not opportune to be here, so that everybody could benefit from the outcome of the workshop", he added.
In his brief remarks, the Vice Chancellor of ATBU, Bauchi, Professor Saminu Ibrahim Abdulrahman commended President Muhammad Buhari for the establishment of the PCNI as a national strategic framework for the coordination of all interventions to the northeast and educational revitalisation.
He urged the participants "not only to listen to the discussions but to participate fully and contribute as you stand to gain a lot from the training on issues of capacity building, new methodology as well as trauma and security issues".