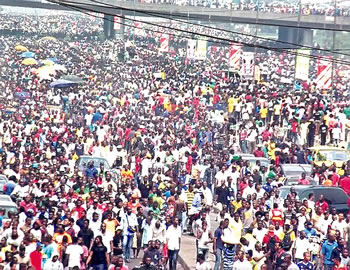 THE registration of births and deaths across the country can substitute for census with the construction of more registration centres, the chairman, National Population Commission (NPC), Eze Duruiheoma on Thursday disclosed.
He said the about 4,000 birth registration centres in Nigeria is grossly inadequate to effectively register all births in the country.
Duruiheoma who made the disclosure in Abuja at a news forum, stated that a massive construction of registration centres in all parts of the country including the rural areas would help the commission to maintain an up-to-date data on all births.
He said the effective record of births and deaths could be used to update the population number of the country.
His words: "If we have enough centres to collect the records of all births and deaths in the country, undergoing census may become a thing of the past in our nation.
"When we have the data of births and deaths, all we have to do is use this to update the population number by adding in the place of birth and subtracting in the place of deaths.
"If we have accurate data of births and deaths, the Federal Government will not need to spend billions of naira conducting head count in the country.
"Apart from the unavailability of adequate birth registration centres, paucity of funds has generally made the exercise unsuccessful."
Speaking further, he reiterated that lack of funds had forced the commission to maintain and make use of files to obtain and preserve data rather than computer as obtained in other parts of the world.