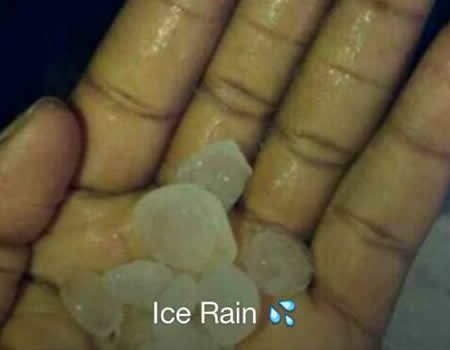 Some parts of Benin City, the Edo State capital, 
on Sunday
, experienced iced blocks in form of rain.
According to students of the University of Benin, who confirmed the incident to
Nigerian Tribune
, the ice rain, which first started as a drizzle, started at some minutes after 
4pm.
The rainfall, however, gradually increased the tempo, before it fizzled out into normal heavy rainfall.
Rainfall of iced blocks has been previously reported in Jos, Abuja and Abeokuta.