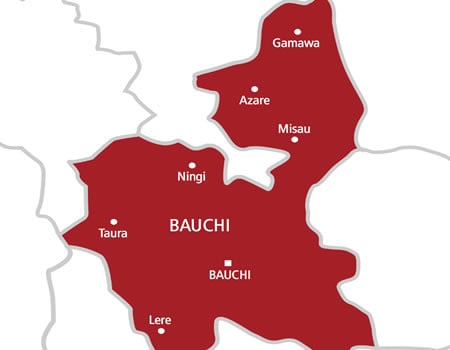 FOLLOWING the liquidation of Garu and some other microfinance banks in Bauchi State by the NDIC which has put many customers into untold hardships as their savings are trapped, State Head of Civil Service (HoS), Alhaji Liman Bello has apologised to the State Civil Servants and Pensioners who were yet to receive their September salaries and pensions.
While addressing Journalists Thursday, the Head of Service stated that government had already paid the money to the liquidated banks before the unfortunate development thereby appealing to the affected staff and retirees not to panic as the NDIC has taken over the banks and is in the process of releasing their savings.
According to him, forms are currently being distributed to the affected persons so that they would submit new account details through which they could be paid their last and subsequent months entitlements.
ALSO READ: In Kaduna, it's el-Rufai versus Ashiru
"The affected Civil Servants and Pensioners should open accounts in other banks of their choice and submit the details to their ministries, departments and agencies or the state pension board and local government pension board in the case of pensioners", he advised.
He added that "If they already have alternative accounts, they can also submit them so that they can claim their monies and be paid in subsequent months without problems".
It would be recalled that the NDIC had on Monday this week announced the closure of the Garu microfinance bank in Bauchi as well as liquidated other banks including, Guddiri microfinance bank, Darazo microfinance bank, Misau microfinance bank, Warji microfinance bank and Itas/Gadau microfinance bank located in different local government areas of the State.