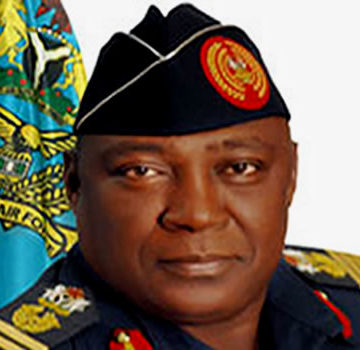 TRIAL resumes yesterday in the allegation of money laundering preferred against the former Chief of Air Staff (CAS), Air Chief Marshal Alex Badeh and Iyalikam Nigeria Limited.
The Economic and Financial Crimes Commission (EFCC), is prosecuting Badeh, alongside his company, Iyalikam Nigeria Limited on a 10-count charge of money laundering.
At the resumed hearing yesterday, the 19th Prosecution witness Abubakar Madaki, under cross-examination by Akin Olujimi (SAN), representing Badeh told the court that it was revealed in the course of the investigation that NAF when Badeh held sway as the Chief, operated two concealed accounts with the Zenith and Diamond banks.
The witness said it is only NAF's salary account with the United Bank for Africa Plc that is being audited by the office of the Accountant General of the Federation and that the accounts with the Zenith and Diamond which balance from the salary account are paid into are not genuine.
He told the court that Bureau de Change is used as a conduit pipe to divert the funds to the two concealed bank accounts.
Madaki told the court that investigations revealed that NAF has seven accounts, out of which only two were genuinely opened.
The trial Judge adjourned the matter till today to rule on the oral application by the lead defence counsel, Akin Olujimi and continuation of cross examination by the defence counsel.
Badeh is standing trial for allegedly abusing his office, by using the dollar equivalent of N1.4 billion removed from the accounts of the Nigerian Air Force (NAF) to purchase properties in choice areas of Abuja between January and December, 2013.
The offence for which Badeh is facing trial along with Iyalikam Nigeria Limited contravenes Section 15 (2) (d) of the Money Laundering (Prohibition) Act, 2011 (as amended) and punishable under Section 15(3) of the same Act.
---
---