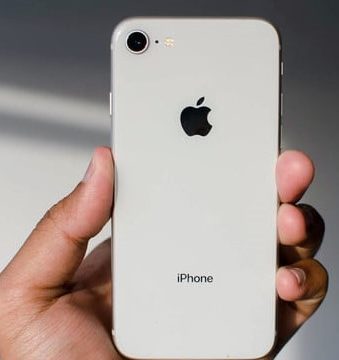 Apple Inc is buying the power-management technology at the heart of its iPhones in a 600 million dollar.
The purchased deal is with Dialog Semi-conductor that also secures the German-listed company's role as a supplier to the United States tech giant.
The agreement to acquire patents and people from the Anglo-German chip designer is not only unusual, but also the largest of its kind by Apple, whose last sizeable acquisition was the $350 million purchase of Face ID creator PrimeSense in 2013.
Dialog shares surged as much as 34 per cent late last week, their most since 2002, as the deal bought the company time to reduce its dependence on Apple, which it expects to account for three-quarters of this year's sales.
Dialog's shares had tumbled earlier this year when it said Apple planned to use chips from another supplier.
Dialog Chief Executive, Mr Jalal Bagherli, told Reuters that he could now lead a "managed, smooth" transformation of the business as Dialog seeks new opportunities, in areas such as the Internet of Things (IoT) that includes connected devices like home speakers, fitness trackers or smartwatches.
Since the first iPhones a decade ago, Apple has used Dialog power-management chips to extend its battery life.
Under the deal, Apple is buying patents, a 300-strong engineering team, most of which already worked on chips for Apple devices and Dialog offices in Britain, Italy, and Germany.
Dialog said its 2018 revenue would not be affected and it would continue shipments of existing main power management integrated circuits (PMICs) to Apple.
It expects to sell current and future generations of so-called sub-PMICs to Apple.
Bagherli said that Apple increasingly viewed main PMICs, which are central to the operation of its devices, as a strategic element that it wanted to control directly.
This was not the case for sub-PMICs that manage features such as onboard cameras, he told Reuters.
After the deal, Dialog expects Apple to account for 35-40 per cent of its total revenues in 2022. That is down from around 75 per cent in the current year. Headcount will fall to 1,800.
The chipmaker also said it would begin a share buyback programme for up to 10 per cent of its stock following its next quarterly trading update.
ALSO READ: I'm not on

watch

list since I have no corruption case with EFCC — Omisore
The 600 million dollars windfall will add to Dialog's already-healthy net cash position of 525 million dollars, analysts said.
Other chip designers in Europe have struggled to manage their relationship with Apple due to its sheer scale.
Britain's Imagination Technologies ended up being sold to a Chinese-backed fund last year after losing Apple as a client.
"Dialog has bought itself much more than just time," said Mr Karsten Iltgen, an analyst at Bankhaus Lampe, which rates the stock 'buy'.
"Its Apple business has been clearly defined and put on a sound long-term footing," he said.
Half of the deal's value, or about 300 million dollars, is cash for the Dialog engineers and offices and the other 300 million dollars is pre-payment to Dialog for supplying chips over the next three years, according to the deal agreement.
Dialog said it would continue to deliver chips to other customers, focusing on the automotive and internet-of-things markets, among others.