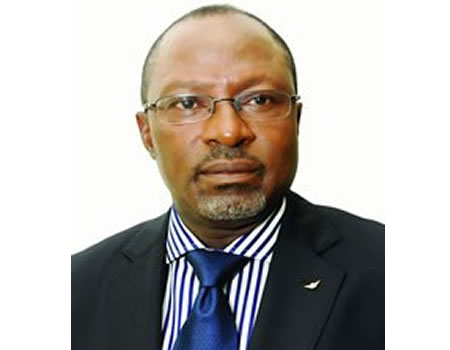 The Nigerian Airspace Management Agency (NAMA) has revealed plans to embark on aggressive deployment of communication, navigation and surveillance (CNS) infrastructure in the next one year to further boost the safety of air travel in the country.
In line with the above, the agency has put in place arrangements for the installation of Category 3A Instrument Landing Systems (ILS) at the Lagos and Abuja Airports.
Making this disclosure while fielding questions from journalists at a Gateway Forum organised by aviation journalist in Lagos, the Managing Director of NAMA Captain Fola Akinkuotu said the deployment of the above hi-tech navigational equipment would ensure that aircraft can land in zero-zero visibility given the adverse weather at certain times within the year.
ALSO READ:Nigeria's airspace is very safe —NAMA
Akinkuotu who recently clocked one year in the saddle listed some of his achievements to include installation of communication radios in strategic areas in the country as well as an upgrade of existing ones, deployment of ILS and other navigational aids across the country.
He also revealed that a brand new ILS and a Doppler Very High-Frequency Omnidirectional Range (DVOR) have been installed and calibrated in Kano.
Other areas of progress according to the NAMA boss include improvement in Air Traffic Control (ATC) capacity through training and retraining of critical personnel and others, addressing depleting ATC manpower, enhanced staff welfare through the implementation of harmonization of salaries and the signing of the new condition of service which is awaiting approval by the government.
On critical projects to be embarked upon by his administration in the next one year, Akinkuotu said although the issue of Aeronautical Information Services Automation by the agency has dragged on since 2009, his administration was determined to see to its completion so that NAMA can migrate to Aeronautical Information Management (AIM) in view of all the deliverables that would accrue to the agency. Also to be given attention by management he said is the upgrade of TRACON system and communication radios.
Other areas to be addressed according to Akinkuotu include another set of ILS and DVOR to be installed in Maiduguri, Jos, Minna and other airports even as he promised to commence the installation of multilateration equipment recently approved by the government to capture and provide guidance to low-flying aircraft at the Gulf of Guinea.