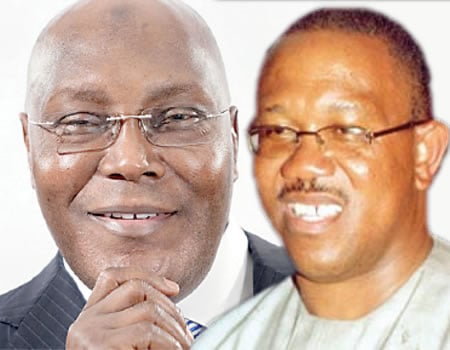 JUDE OSSAI (South-East Bureau Chief) and Michael Ovat look at the arguments for and against the selection of former governor of Anambra State, Peter Obi, as running mate to the Peoples Democratic Party (PDP) presidential candidate, Alhaji Atiku Abubakar.
ON Saturday, October 13, South-East leaders under the umbrella of the Peoples Democratic Party (PDP) met in Enugu, the Enugu State capital, precisely at the residence of the Deputy Senate President, Ike Ekweremadu, where they vehemently kicked against the candidature of Peter Obi, former governor of Anambra State, as the running mate to Alhaji Abubakar Atiku, the presidential candidate of the PDP for the 2019 election.
At the emergency meeting of the PDP Igbo leaders, which was a fallout of the presidential primary held in Port Harcourt, Rivers State the preceding day, were notable leaders zone from the zone, including the governors of Abia, Ebonyi and Enugu States. The meeting was to be held at the party's zonal secretariat in Enugu before it was shifted to Ekweremadu's residence.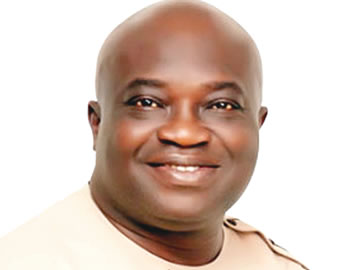 Since the Enugu meeting and now, there have been claims and counter-claims from politicians and political observers within and outside the Igbo enclave as to the rationale for picking of Obi as the running mate to Atiku.
Many say Obi is not a starter in Nigeria's politics having participated in the 2003 gubernatorial election of Anambra State. Back then, Obi's party was in the All Progressives Grand Alliance (APGA). He lost to Chris Ngige from the PDP, but that did not stop Obi. It took three years to overturn the win of Ngige, for Obi became governor in March 2006.
Obi's term lasted for a little over half a year, as he was impeached in November 2006. He returned to his post in February 2007. Once again, his time as Anambra State governor did not last long, as in 2007, Andy Uba won the elections. Obi contended this once more, because instead of four years in office he only had a little more than a year. The Supreme Court listened and nullified the elections and reinstated Obi to his position as governor.
Recent events, however, seemed to be favouring Obi as Governor Okezie Ikpeazu of Abia State has made a U-turn, denying the reports doing the rounds that the Igbo governors and leaders of the PDP in the region are against the nomination of  Obi.
Governor Ikpeazu, who was fielding questions from newsmen in Aba, when Obi paid a condolence visit to him and the people of Abia State, over the pipeline explosion in Osisioma Ngwa, which claimed so many lives, explained that it was a blatant lie for anyone to claim that the governors of the South-East region are against Obi.
Ikpeazu was quoted to have described Obi as "a worthy son of Igbo land and a gift from Ndi-Igbo to Nigeria, whom every Igbo man both at home and in the Diaspora would queue behind, considering his pedigree."
"It will be foolhardy for anybody not to queue behind a man like this to continue to serve this country to the best of his ability. What the South-East governors said was that we expect our candidate to come back from his trip and have a chat with us. And he said he will come to speak with us, as soon as he returns home.
"There was no time that leaders of Ndi-Igbo and South-East governors said we are not happy. His choice was apt and you can see the wide spread reception it is getting. If we are banking on the eleven million Igbo in the Diaspora to vote, it is only Peter Obi that can get them to do so."
Chief Enyinnaya Abaribe, the current senator representing Abia South senatorial district and chairman, South-East caucus in the National Assembly, also commended Obi's selection, describing it as one that has lifted the spirit of every Igbo person and so has no opposition from any angle.
"As the chairman of South-East Senate caucus of the National Assembly, the whole National Assembly is behind Peter Obi and at no time was there any problem about his nomination as running mate to our presidential candidate.
"We need people who will not see subsidy and call it under-recovery. We need people who will not say that they've defeated Boko Haram and the insurgents will turn around and keep executing Red Cross workers. Today, what we have is somebody we can all queue behind to rescue Nigeria. Let me say it without equivocation that all Igbo leaders are queuing behind Obi," he said.
Despite the assurances given by Governor Ikpeazu and Senator Abaribe, associates of Senator Ekweremadu who many thoughts were in advantage position in PDP for the vice-presidential slot see the selection of Obi as a slap to their political godfather.
One of the special aides to Senator Ekweremadu, who preferred to remain anonymous, while reacting to his boss's critics stated, "Even if Ekweremadu were to be angry as those conjuring up all this thrash want us to believe,  is it out of place? Hasn't he paid his dues as a party man and the highest ranking office holder from the South-East region in holding the party alive? Hasn't he taken enough bullets for the party? How many leopards does one need to kill before one becomes an 'Ogbuagu?"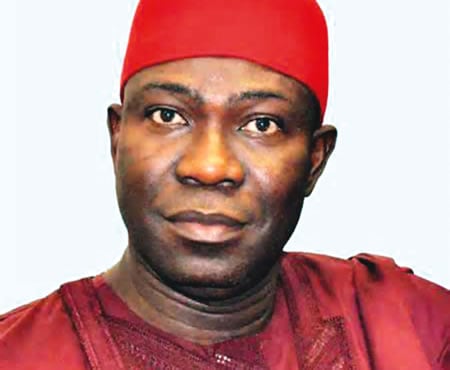 "If he defected after 2015 and emergence as Deputy Senate President, would there have been a strong PDP today for people to return to and vie for presidency? Why was Ekweremadu charged with phantom forgery? Why has the Obono-Oblah panel turned itself into Code of Conduct Bureau and come after him? Why did the police invade his guest house in 2016 in search of non-existent stockpile of arms? Why did hundreds of police and EFCC sorround his Abuja home just this last July like they were looking for Osama bin Laden? the aide queried
Indeed, the growing mixed reactions have also attracted comments from civil society groups.
Already, a coalition of 20 human rights, public governance accountability and pro-democracy advocacy last week identified politics of dichotomy, pecuniary and selfish interests as the real reasons behind the opposition to Obi as Atiku's running mate by someIgbo political leaders.
The group, which included the International Society for Civil Liberties and Rule of Law, Intersociety, Civil Liberties Organisation (CLO), among others, in a joint statement released in Onitsha, Anambra State, described the actions of the naysayers as not only despicable, but also condemnable.
According to the group,  those kicking against the choice of Obi have taken a very unpopular stance which has attracted widest bashing and condemnation from concerned Igbo citizens far and near and thousands of miles away, noting that the threat to "openly endorse Buhari for a reported second term" unless Atiku reverses himself and dumps Obi has become the height of  political  suicide mission reportedly embarked already by the leader of the Southeast PDP governors.
For the like of Emmanuel Nweze, a public affairs analyst, "it is a huge wonder that the PDP presidential candidate, Alhaji Atiku Abubakar, who could have picked a running mate from the South-West or South- South decided to pick an Igbo man as his vice president to be and some people in the party in the zone are wearing long faces.
"People who love good thing should have jumped at the rare opportunity and Atiku's large heart to have picked his running mate in the person of Peter Obi who joined the party immediately he finished his eight-year tenure as a governor and has remained faithful to the party ever after."
Apparently knowing the bad blood this could cause, former President, Dr Goodluck Jonathan, who many believe is backing the candidature of Obi, has appealed to the South-East leaders to sheath their sword and accept Obi.
As a matter of fact, a good number of people including members of the academia are already aligning themselves with ex-President Jonathan. For instance, reports from Awka, Anambra State had it that some university lecturers, particularly from South-East and South-South geopolitical zones on Thursday agreed to work for the candidate of PDP Alhaji Atiku and his running mate, Obi in the 2019 presidential poll.
The lecturers under the aegis of "Academic Democrats" took the decision after an extensive meeting where they examined the manifestoes of the major candidates. They said the contents of Atiku and Obi joint ticket showed that there was hope for Nigeria, if elected.
The meeting agreed that the joint ticket of Atiku and Obi would serve the country better in actualising restructuring, good governance and better life for its citizens, adding they would  follow up the meeting  with  sensitisation tour of various states in the country, particularly South-East and South-South to meet other academics to enable them join forces together to ensure victory for Atiku and Obi in 2019.
Speakers including the Academic Democrats convener, Dr Chinedu Onyeizugbe , Professors  Chinyere Stella Okunna, Uche Nwogwugwu, Emenike Obi and Frank-Collins Okafor, among others, buttressed the need why academics should support the aspiration of Atiku and Obi in 2019.
"We will embark on advocacy for the candidature of Atiku and Obi in order to ensure Nigeria is restructured to give room for democratic legacies currently lacking in the state", they added.
Similarly,  students in the South-East under the aegis of Student Community Voters (SCV) South-East endorsed the nomination of Obi.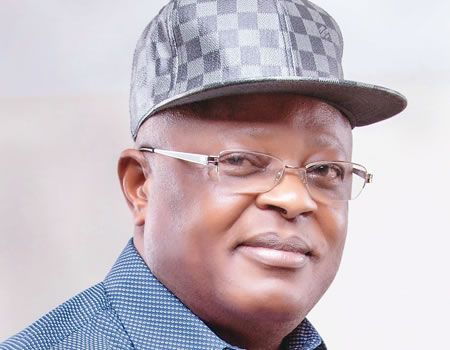 The endorsement was contained in a statement signed by Honourable Ezeukwu Christopher Formula,  Chairman Student Community Voters  (SCV); and Speaker, Students Representative Council (SRC), Nnamdi Azikiwe University, Awka; Anambra State and Chimezie Fortunatus Izuchukwu, Secretary Student Community Voters and President Students Union Government University of Nigeria, Nsukka, Enugu State.
To supporters of Obiano, there is no lost between Obiano and Obi as the ex-governor did not at first instance endorse Obiano as his successor. It was Chief Victor Umeh now a senator who brought Obiano while he was the national chairman of APGA against Obi's preferred candidate in person of Osoleka Obaze, a diplomat. Both Obi and the governor of Rivers State Nyesom Wike were said to have supported Obaze as a PDP candidate in the last Anambra State gubernatorial election but lost to Obiano
Also, Obi's critics believe that although South-East zone is predominantly PDP,  he (Obi) as an individual will find it difficult to galvanise the zone for PDP because he lacks the requisite goodwill.
"Whether Obi can galvanise South-East for PDP or not is not the issue as already South-East is for PDP. Will Pro-Biafra groups like MASSOB forgive Obi for issuing a shoot-at-sight order at MASSOB members while as a governor?" a pro-Biafra agitator asked rhetorically.
One thing that appears consensual even in critics' comments on Obi is that he performed creditably well as governor, recalling the huge construction of roads, improvement in education sector, health and security. The salaries of workers in the state employ including pensioners were paid promptly.
Some of the touted names such as Mrs. Ngozi Okonjo-Iwealla and Professor Charles Chukwuma Soludo might have lost out largely due to the fact that the duo were regarded as 'strangers' in PDP. While Professor Soludo is an APGA card-carrying member, Mrs. Okonjo-Iwealla is a pure technocrat who might not sway enough votes from the South-East zone for the PDP.
Senator Ekweremadu might have lost out due to conspiracy of a few elite who felt they will not be able to control him; hence his loyalists are filled with anger since the pronouncement of Obi as Atiku's running mate.
The Bishop of Awka Anglican Diocese, Most Reverend Alexander Chibuzor Ibezim, who also spoke to journalists, described the nomination of Obi as running mate, as a good omen for Ndigbo. Ibezim, while thanking God that Obi was nominated, asked God to help him actualise his dream, insisting that it is good for Igbo nation if the joint ticket succeeds in 2019.
For the majority of Ndigbo in All Progressives Congress (APC), it is not yet uhuru for the people of South-East even with the combination of Atiku and Obi as PDP presidential candidate and running mate respectively.
The Director-General of the Voice of Nigeria (VON), Osita Okechukwu, expectedly drummed up support for his party by condemning the PDP standard-bearer. He cautioned Ndigbo and indeed Nigerians against Atiku, Obi's emergence, insisting, "All that glitters is not gold."
Okechukwu particularly advised Ndigbo to take Atiku's promise to vacate office in 2023 after a tenure of four years with a 'pinch of salt,' bearing in mind that political promises were hardly kept.
"I have tremendous respect for Atiku's trajectory in politics and for Obi I have similar tremendous respect; however, one respectfully must advise Ndigbo and indeed Nigerians that the restructuring and some quick-fix offers Atiku has so far made truly glitters, but are not gold", he added.