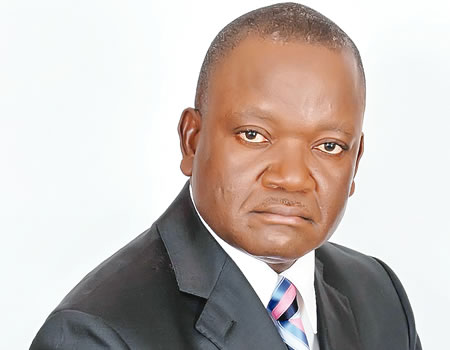 The ongoing crisis in Benue State has led to the inability of about 102,000 children of school age to attend schools, the state government has said.
The crisis, which started on New Year day, according to the governor, Mr Samuel Ortom, has displaced hundreds of thousands of people, with the population of Internally Displaced Persons in the state said to have hit 170,000.
According to Ortom, during a visit to the IDP camps, 60 per cent of those displaced "are children of school age and theym have not been able to return to school."
When Sunday Tribune visited the camps in the company of the governor, it was lamentation galore at the IDP camps located in Guma and Logo local government areas of Benue State, as displaced persons decried poor quality of living in the camps.
There are nine camps in Benue, eight in Guma and Logo local government areas for victims of herdsmen attacks and a camp in Kwande for displaced persons from Cameroon.
Some of the displaced persons, who spoke to our correspondents, complained of over-crowded camps and lack of water in some of the camps.
For instance, a pregnant woman, Mrs Theresa  Kajo, having passed through the valley of shadow of death before she got to one of the camps in Daudu, Guma Local Government, said she had decided to accept her fate until normalcy returns  to her troubled community.
According to her, "for me, for now, this camp is home, because I have nowhere else to call home at the moment. Although, it is not very convenient especially considering my case, it is better than sleeping in the open. Everywhere else that I could have ran to have all been deserted as a result of herdsmen attacks."
The mother of seven also disclosed that due to the increasing number of IDPs in the camp, at least 40 persons were put in each room with many of them not having mattresses to sleep on.
Presidential Committee donates relief materials to Anambra flood victims
It was gathered that the National Emergency Management Agency (NEMA) only visited the state once with few relief materials.
In his response, the executive secretary, State Emergency Management Agency, SEMA, Emmanuel Shior, during the visit of Governor Samuel Ortom to the camps during the week, said that the agency had recorded 120 births and eight deaths across eight camps in the state.
He further said that the agency was aware of complaints about shortages of food and water, noting that the government was working day and night to ensure that everyone "gets what is necessary to survive at the camps."
"We are currently running nine camps for displaced persons. One of them was recently opened to accommodate victims of the crisis in Cameroon where thousands of refugees fled and have settled in the state."