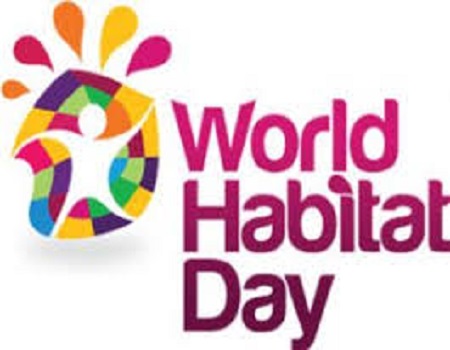 THE Federal Government on Monday called on stakeholders in the environment industry to help with the management of polythene and plastic wastes across the country.
Minister of State for Power, Works and Housing, Surv. Suleiman Zarma made the call during 2018 celebration of the World Habitat Day, held in Abuja.
Speaking at the event themed: "Building Sustainable and Resilience Cities," he described solid waste management as the most serious environmental issue in the sub-Sahara region.
ALSO READ: Miss Nigeria advises children to cultivate proper waste disposal habits
The Minister who decried its impacts on public health, local economy and sustainable environment, said; "We cannot afford to tolerate dirty environment which pollutes air and ground water as well as drive away tourists."
He noted that poor waste management could aggravate poverty and drive away aspirations for better living in the cities.
"We will need to reflect on our consumption pattern, lifestyle and determine to reduce wastes and adopt better environmental habits.
"We can assume active roles in environmental education for all. We can reverse the threat of polythene and plastics to terrestrial and aquatic life. We can become more sensitive to the fact that our environment is fragile and susceptible to disasters that are often times avoidable," Zarma said.
In her remarks, the UN Habitat Programme Officer, Dr Odunbaku Omoh, said about 2 billion tons of waste was generated in 2016.
The organisation advocated for the use of biodegradable materials, design and implement programmes capable of reducing wastes, adopt reduce, reuse and recycle principle.
She called for the adoption of innovative ideas towards reducing wastes in the country.
The programme had participants from the Federal Mortgage Bank of Nigeria (FMBN), National Environmental Safety Regulatory Agency (NESREA), Office of the Senior Special Assistant to the President on Sustainable Development Goals, UN Habitat officials among others.